Mountain Ranch Road, CA… Mountain Ranch Lutheran Church is hosting a Huge Yard & Bake Sale for Ukraine in which 100% of sales will go towards donations of Food, Blankets, Water and Hygiene for Families of Ukraine. Hosted Saturday, May 28th at 9am-3pm on 8063 Washington St., in MRLC parking lot off Mountain Ranch Road.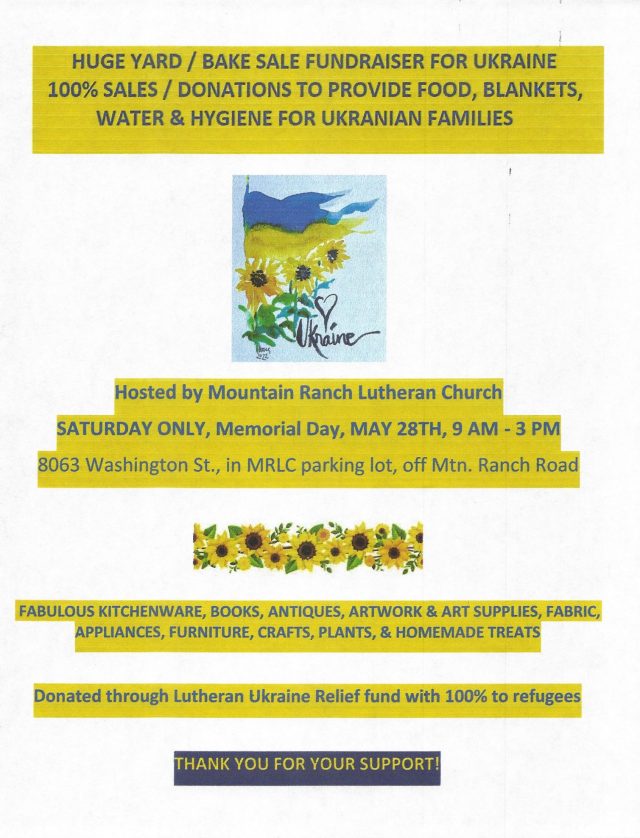 This special event shall include: Fabulous Kitchenware, Books, Antiques, Artwork, Art Supplies, Furniture, Crafts, Plants, & Homemade Treats.
Donated through Lutheran Ukraine Disaster Relief Fund with 100% sales to refugees.
THANK YOU FOR YOUR SUPPORT!!!
Event occurs on 05/28/2022 from 09:00 AM to 03:00 PM.