Murphys, CA…Introducing an exciting latin jazz trio to octet led by Conguero Mario Flores. The group performs jazz, pop and original arrangements as well as Afto-Cuban classics presented in the best of the "tropo-bopo" style. The group delivers rhythmically vibrant soundscapes in the tradition of Tito Puente, Cal Tjader, Chano Pozo, Mongo Santamaria and Willie Bobo.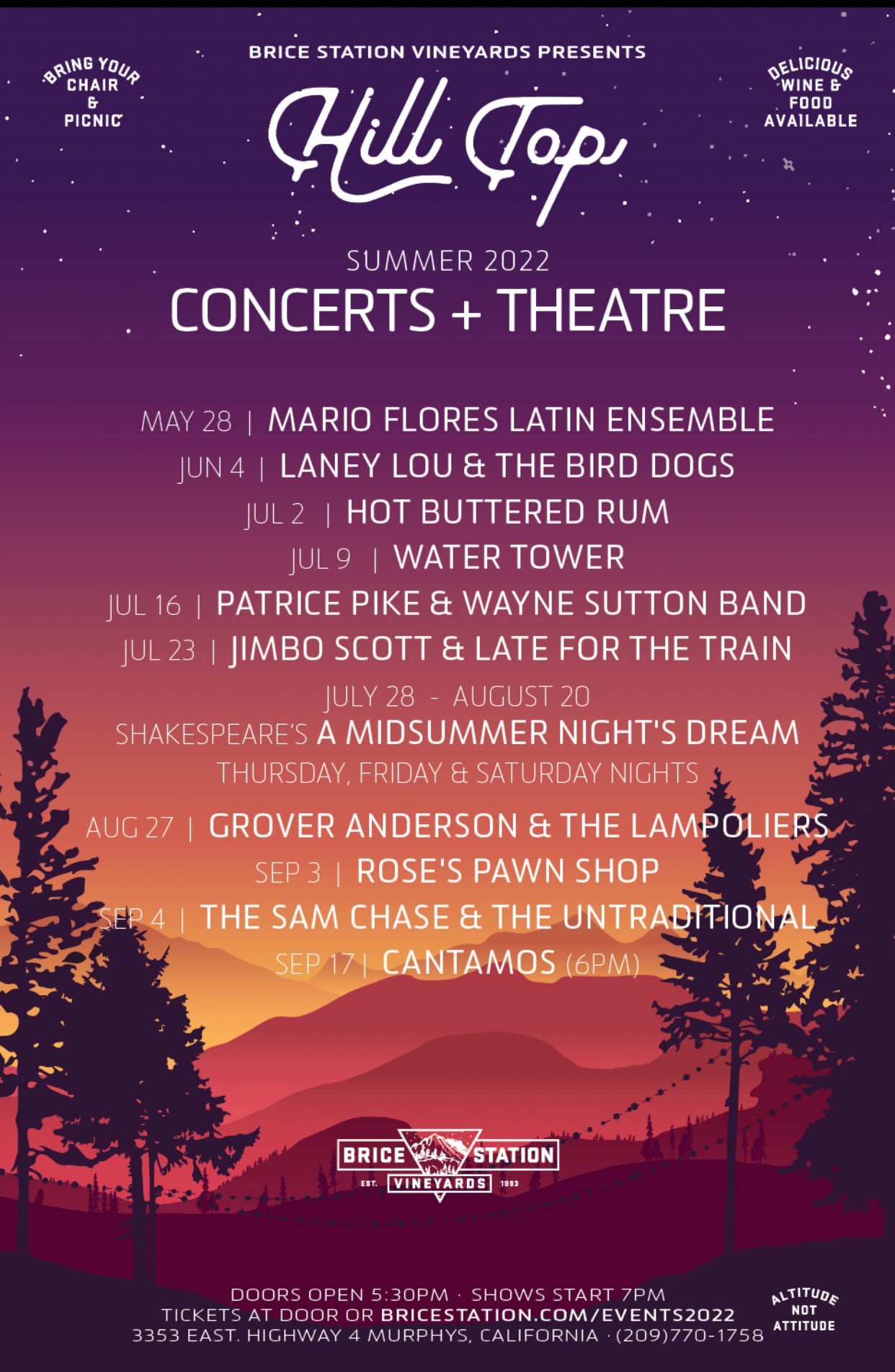 Mario Flores Latin Ensemble – May 28, 2022 @ 7pm
For more information, visit their website at: http://mariofloreslatinmusic.com/
Saturdays May-September | Check website for complete schedule.
The Hilltop Concert Series is a vibrant part of the music scene here in Calaveras County. Enjoy festival style seating – on a first-come, first-served basis or bring your own low back chairs for seating on their law.
This charming, casual concert series takes place in a beautiful natural setting with its sunset view on a hill top where you can purchase Brice Station's hand-crafted wine, wine cocktails, sodas, water, dinner and deserts to enjoy during the concert. Or, bring your own picnic and non alcoholic drinks . Be sure clean up after yourself and take full advantage of the trash and recycling cans.
These perfect summer evenings of acoustic music will leave you wanting more. Come on back time and again to hang with the friendly locals and dance barefoot on the lawn. Did we say idyllic?