Copperopolis, CA…The Copperopolis Community Center presents it's First Friday Concert Series produced by event promoter and CAMS (Calaveras County Music and Awards Show) producer Creative Copperopolis. Strong local acts and headliners from the Bay Area will provide musical entertainment for dancing and listening pleasure.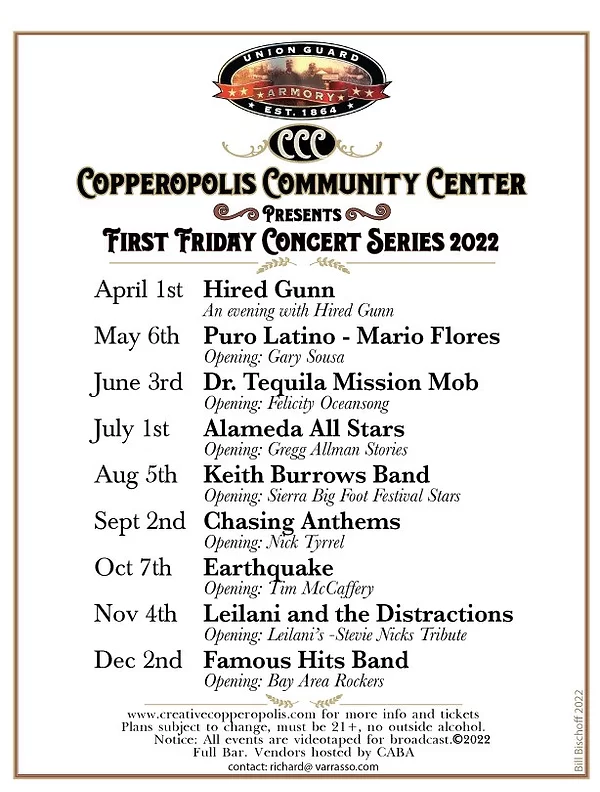 A full bar and interesting food offerings will be available, as well as information booths and vendors sponsored by CABA (the Copperopolis Area Business Association) in association with Event City Live. This event is for 21+, bring ID.
Copperopolis Armory
695 Main Street
Copperopolis, CA 95228
Contact: richard@varrasso.com
creativecopperopolis.com
Hours 6:30 – 11:00pm $10 – $15 general admission tickets available on Eventbrite. Free parking. Tickets at eventbrite.com or at the door
Must be 21, bring ID, no Host Bar, no BYOB. Plans subject to change.