Bear Valley, CA…Fall is in the air, and winter is just around the corner. Good news is that 2022-2023 Cross Country Ski & Snowshoe Season Passes are on sale thru September 30th, 2022. Purchase your season pass now and save all winter long.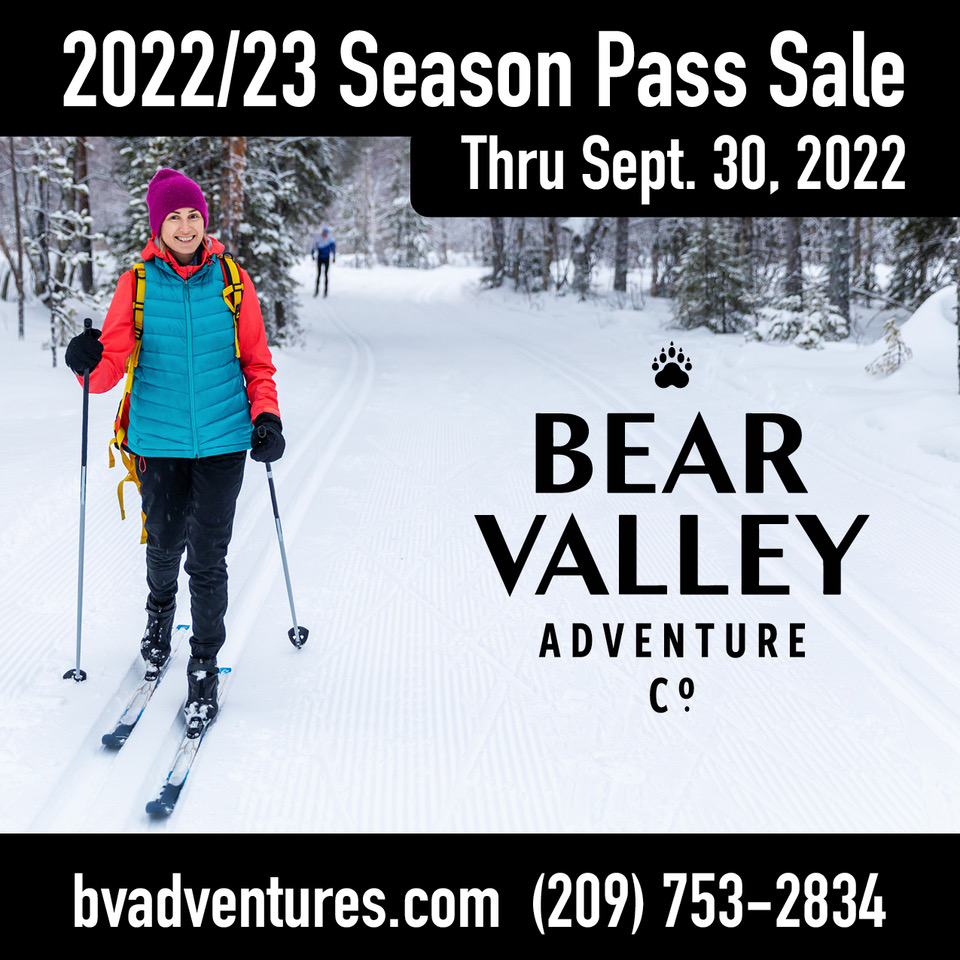 2022/23 Season Pass Summer Sale thru September 30, 2022
We look forward to our next projected opening date of 11/24/2022
Our cross country skiing guests enjoy an extensive trail system with 70+ kilometers of groomed paths over 3,000 acres. We have 38 carefully groomed trails for track and skate skiing, a trailside Meadow Cafe, and three warming huts throughout the trail system. There are also two kids' ski trails, and a groomed downhill practice area. The elevation of 7,000 to 7,800 feet guarantees first to open (usually mid-November) and last to close (usually mid-April) among Sierra Nevada cross country centers.
Dogs are not allowed on our trails from the Bear Valley Trailhead. However, dogs trails are available when our Tamarack Trailhead is open. Hint: when you see that Jacks Trail is open on our daily trail report, you know that dogs are likely allowed.
Ski trails are open from 9am to 4:30pm daily and the purchase of a trail pass or season pass is required to access.