Arnold, CA… Seasons in the Woods 9th Annual Craft Fair Supporting Local Artisans. Over 30 Vendors and Food Trucks on Sept. 24th & 25th 2022 from 10am to 4pm. Located at the Independence Hall on 1445 Blagden Rd. White Pines (Arnold, Ca.) FREE ADMISSION!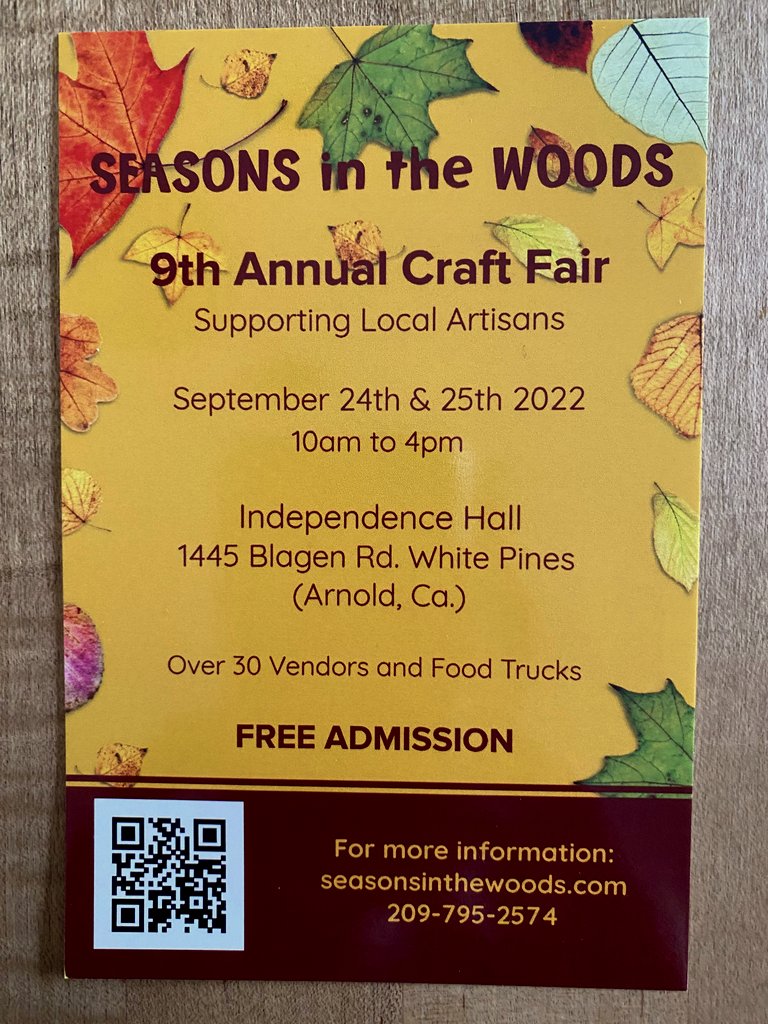 Seasons in the Woods craft fair was started in 2012 with approximately 10 vendors. It was originally held at the Sequoia Woods Golf Course Club House in Arnold, California.
In 2016 it was moved to a larger location Independence Hall in Arnold, California. Over the years it has grown to over 30 vendors including food trucks. It has become a great event to support local vendors wanting to sell their wares.
Event occurs on 09/24/2022 from All Day to .