Arnold, CA…Black Friday in October? Yes it's happening!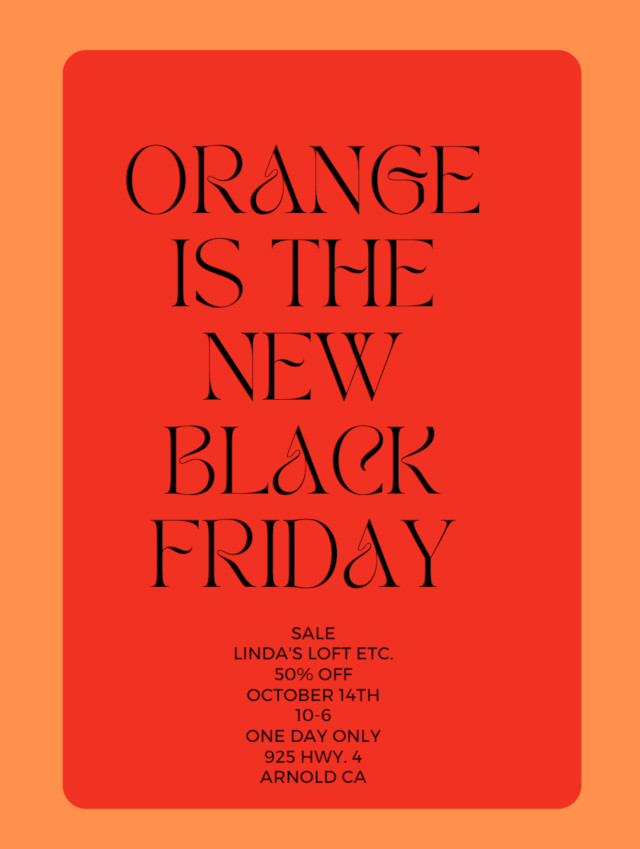 LINDA'S STORY
Linda's Loft is a new business which recently opened at 925 Hwy 4 in Arnold, California. Linda is passionate about home decor, design, and crafting. When you visit The Loft, you'll be sure to find something available for ANY budget. Her passion for the Ebbetts Pass Corridor is evident. Her store offers everything from pillows to cups that are branded for Arnold neighborhoods and the forest.
Sometimes, you'll be lucky enough to find one of her creations on sale!
"If you can dream it, you can do it. It's never too late to follow your dreams is the moral of my story. I was lucky enough to grow up in the Arnold area and raised my kids here. Now, I have 5 beautiful grandchildren who also live here. One day, I decided to go for it. I quit my job at Big Trees Market to open my own business. Some people thought I was a little crazy! I love being creative and crafting. I am including items made right here in our own county, I have Renner Olive Oil, Sherry's Soaps, Poppy's Honey and much more to come."
-Linda Sapien, Owner