Angels Camp, CA…(Frogtown, USA…) 80 + Vendors from all over this great county and the surrounding counties are gathering together to bring you some holiday fun and shopping all under one roof. Bring your shopping shoes, a friend and a warm smile because we are ready to get help get your holiday shopping started and maybe completed in one day!!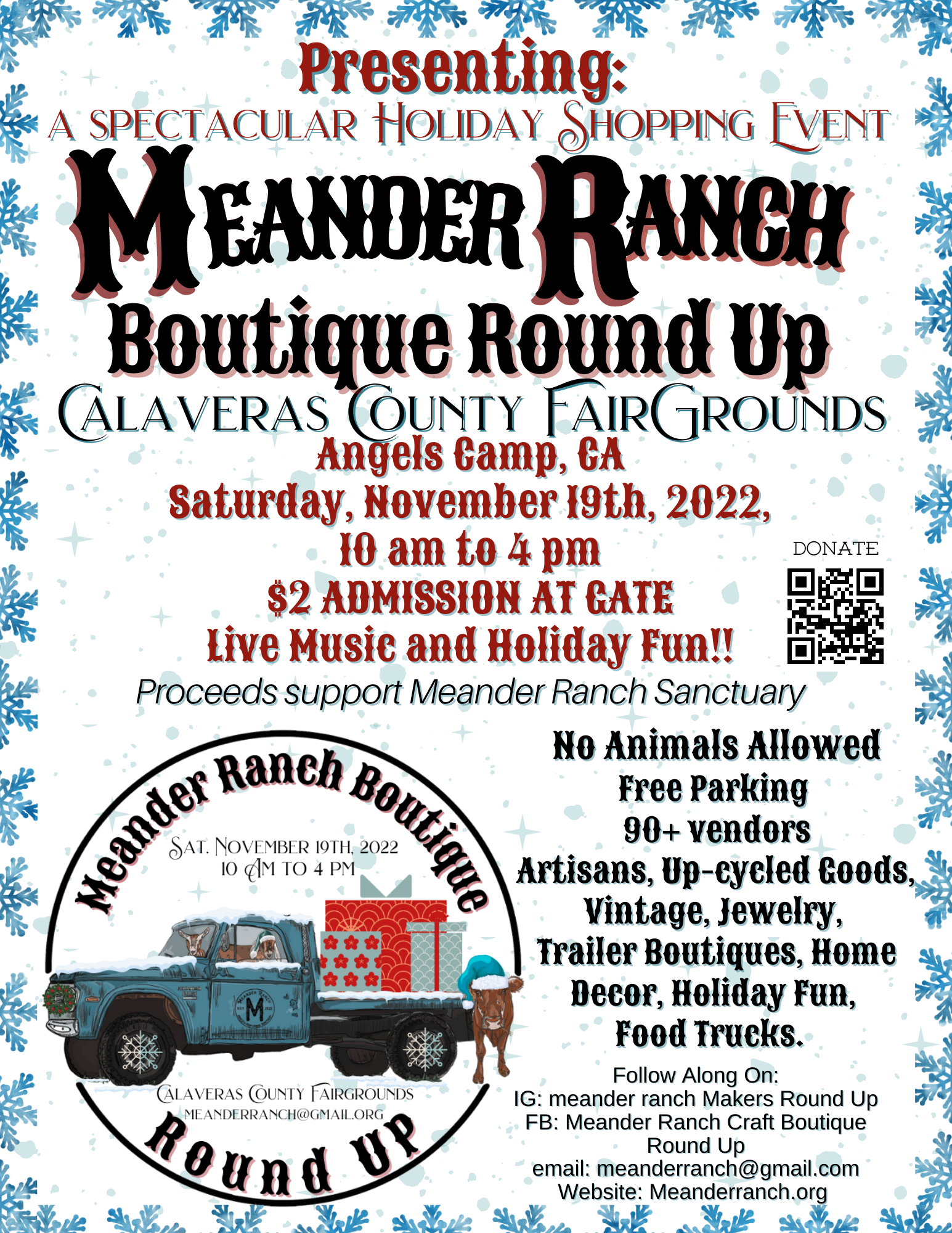 Saturday 10 am to 4 pm
Calaveras County Fair Grounds
$2 entrance fee at the gate
Free parking though…😊
NO PETS ALLOWED! PER CALAVERAS COUNTY FAIRGROUNDS
Not even a horse, emu, goat or cow…so there you go.
First 50 people through the gate will be given a ticket to free gift.
And DO NOT WORRY about carrying your loot to your car…we will have helpers on call to assist with that all day long!!!
FOOD? YOU BET!!! We have a world fair of food and beverage vendors lined up for you.
See y'all there at Round UP
Yeeeeehaaaawwwwww