Angels Camp, CA…On January 11th, 2023, Bret Harte FFA had their "Greenhand Celebration Day", a whole day devoted to our first year FFA members, also known as "Greenhands", who will shape the future of our agriculture program. They started the day off bright and early in the Agriculture shop to participate in a time honored tradition where they dyed their hands green. Later that day, the chapter officers served homemade green Rice Krispie treats to the Greenhand FFA members.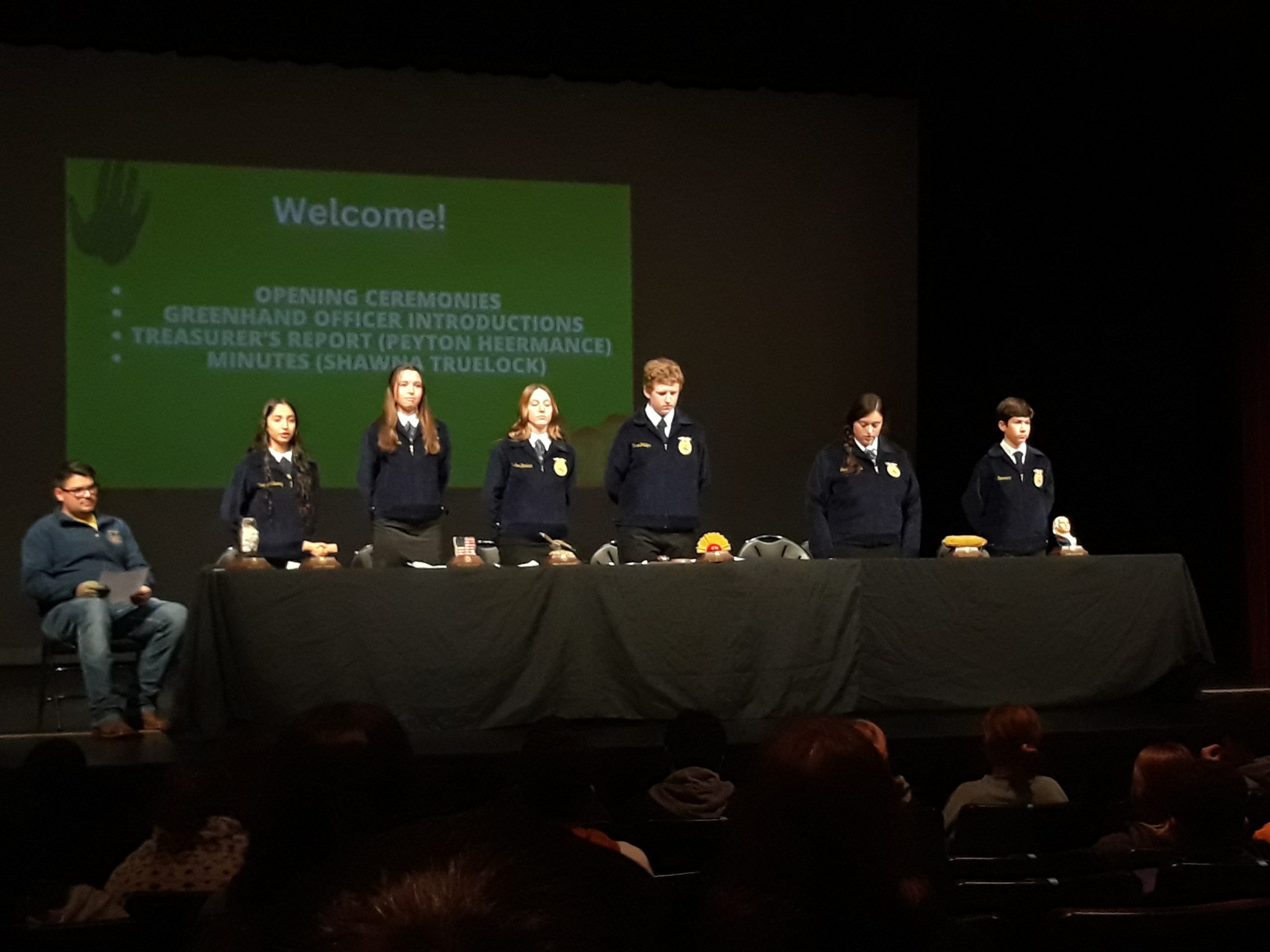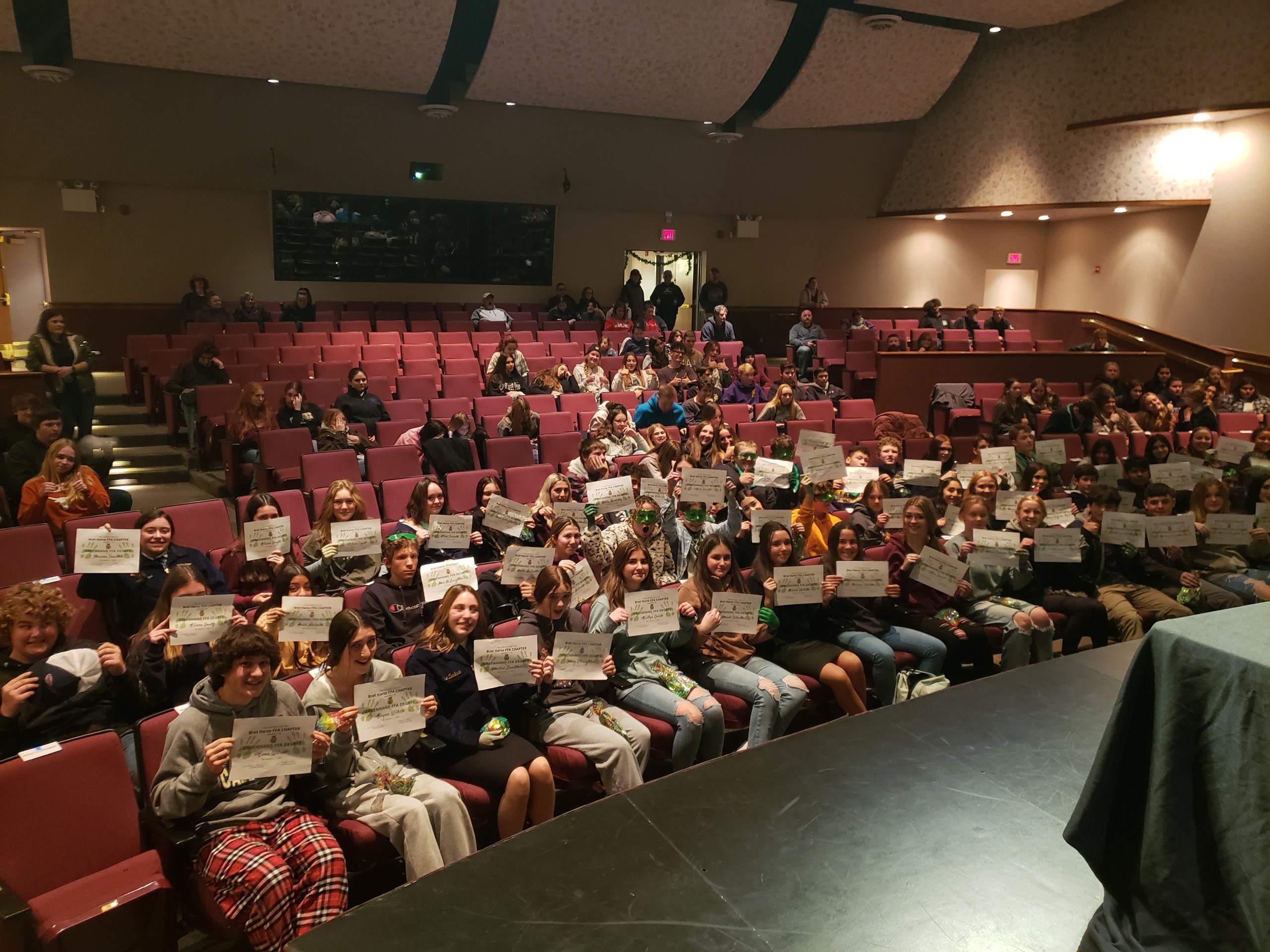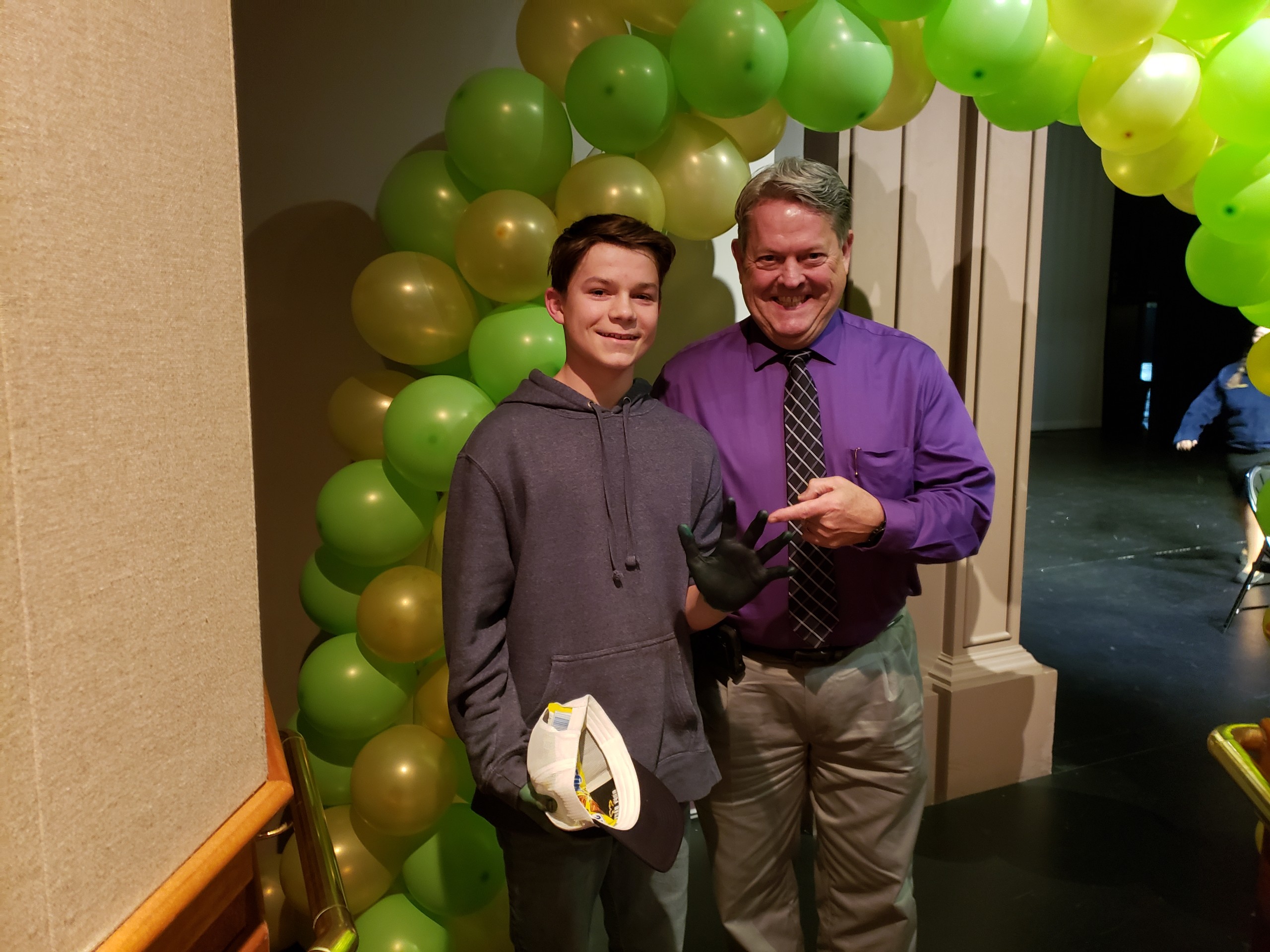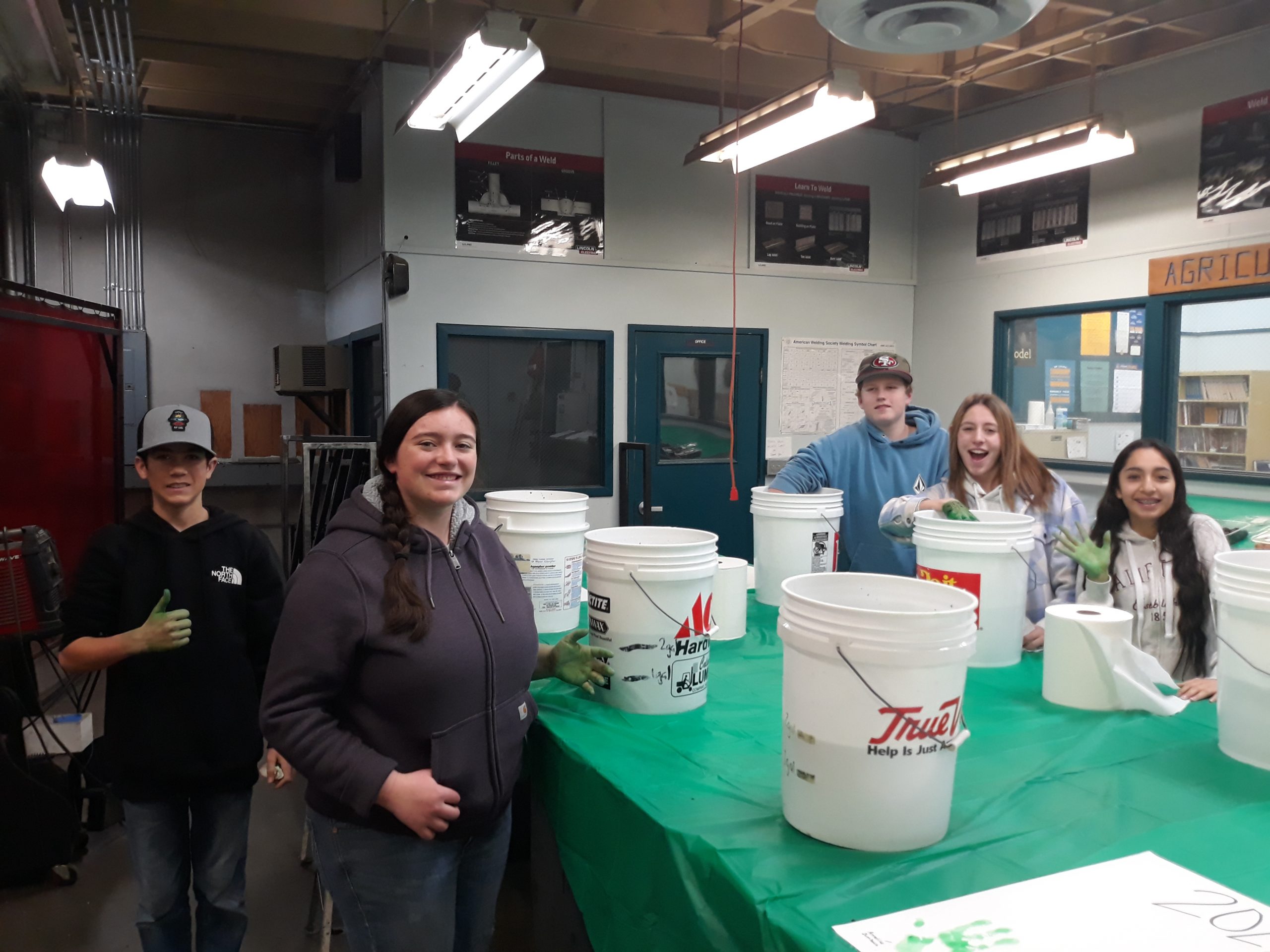 That evening, the chapter hosted its fifth general FFA meeting of the year which was run by the 2022-23 Greenhand officer team. President Chase Phillips presided over the meeting; Vice President Annelise Zumbach called the roll of officers; Secretary Shawna Truelock read the minutes and correspondence; Peyton Heermance gave the Treasurer's report on the chapter's financial status; Mikiah Dickson snapped pictures as Reporter; Arianna Jimenez stood proud by the FFA Flag as the Community Reporter.
The Bret Harte FFA was proud to announce that seventy-seven members were eligible and received their Greenhand degree award that night. Qualifications to receive the Greenhand Degree include being enrolled in an agriculture class, demonstrating knowledge of the FFA motto, FFA creed, FFA salute, FFA history, guidelines of the official dress uniform, and having an SAE (supervised agricultural experience) Project.
Each greenhand degree recipient received their Greenhand Degree presented by the school's superintendent, Mr. Nanik, and a green goodie bag from the chapter office team. During the ceremony, Annelise Zumbach presented the five inspiring paragraphs of the FFA Creed written by E.M. Tiffany.
The day was a great success and the future of Bret Harte FFA is looking very bright with the high number of new members we have gained this year. Putting in the hard work, sweat and determination these Greenhands will one day reach the golden charm of the State FFA degree. These Greenhands truly have started to "build their golden foundations" by taking the first step into advancement in the FFA.
Congratulations!
Afton Phillips
Bret Harte FFA Reporter