Frogtown, USA… A Celtic Heritage Celebration! March 10th -12th, 2023. The 37th Annual Calaveras Celtic Faire returns with the Largest and Biggest Celtic Event on the West Coast! Celebrating the cultures of Brittany (Breizh), Cornwall (Kernow), Wales (Cymru), Scotland (Alba), Ireland (Éire), Isle of Man (Mannin, or Ellan Vannin) Galicia (Galiza), and Asturias, (Asturies) We are welcoming back the Imperial Knights Tournament of Champions! Imperial Knights Production Company produces an exciting medieval tournament with spectacular stunts on horseback, jousting and top-of-the-line, hand-to-hand combat with a variety of medieval weapons, cheer on your favorite knight!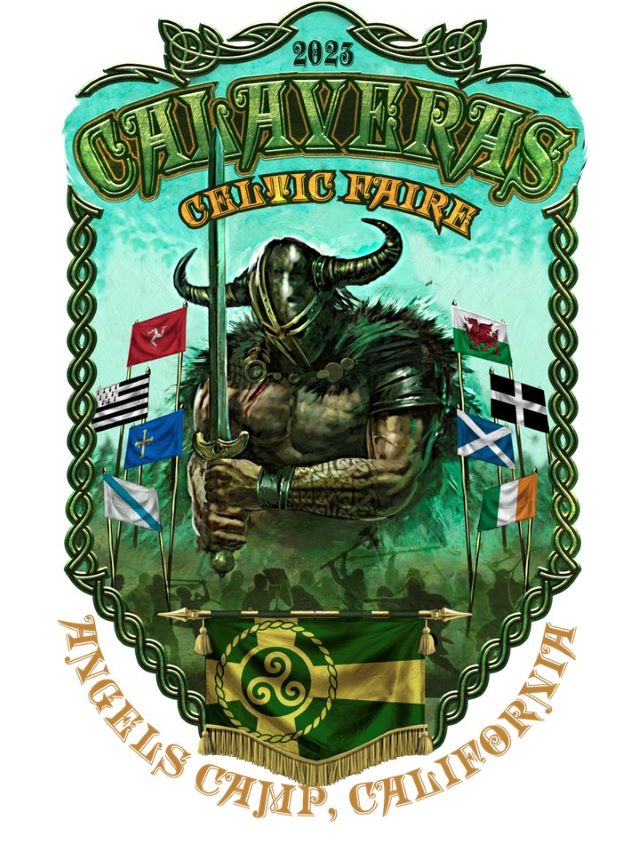 We pride ourselves on our sword fighting and heavy armor jousting capabilities. With practice and hard work, we get better every day. Don't miss any of the excitement when the Imperial Knights take the field!
Friday is an educational day for families and students. No alcohol is served, because it is a day for cultural and historical learning. See schedule for educational entertainment and exploring.
Fri, Mar 10 9:30 am – 2:30 pm
Sat, Mar 11 10:00 am – 9:00 pm
Sun, Mar 12 10:00 am – 6:00 pm
Get Tickets and Information at calaverascelticfaire.com
Calaveras Co Fairgrounds (So. Gate), 101 Frog Town Road, Angels Camp, CA, 95222
Fairgrounds lot opens at 9:00 AM
PARKING PRICES: (Cash Only!)
MARCH 10, 11 & 12th 2023
Fri One Vehicle Admission: Free
Sat One Vehicle Admission: $10
Sun One Vehicle Admission:$10
Portion of Profits go to Non-Profit!
GATE PRICES:
MARCH 10, 11 & 12th 2023
Fri General Admission $15
Fri (6yrs-17yrs) Admission $10
Sat General Admission $40
Sat (6yrs-12yrs) Admission $15
Sun General Admission $35
Sun (6yrs-12yrs) Admission $15
Event occurs on 03/10/2023 from 09:30 AM to 09:00 PM.