Copperopolis, CA…Please be advised Calaveras County Public Works has issued a complete road closure of Copper Cove Drive between Black Creek Drive and Cheyenne Road due to severe road damage and flooding. The road will be reopened as soon as possible.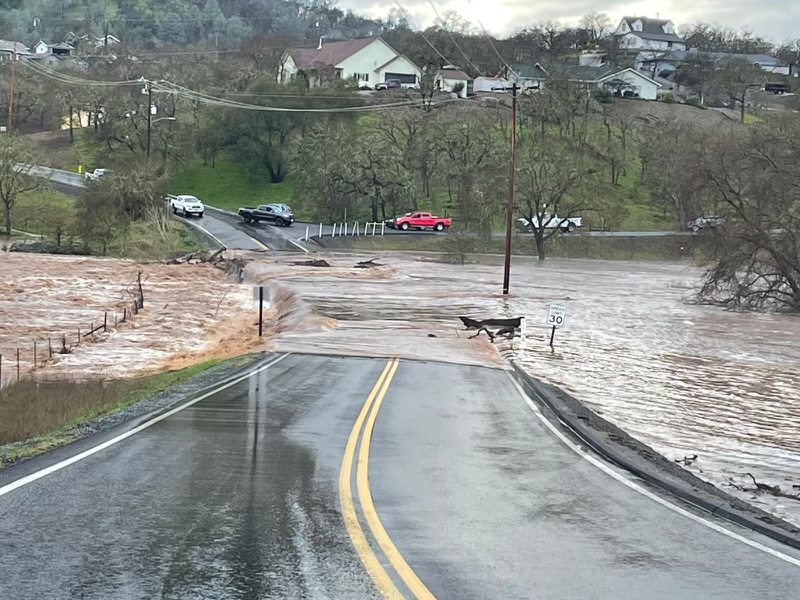 Please use alternate routes to avoid the impacted area.
If you have any questions or need to report urgent road related issues, please call Calaveras County Public Works Department at (209) 754-6401, during regular business hours (Monday through Friday, 8 am to 4 pm).
After regular business hours please contact the Calaveras County Sheriff's Office at (209) 754-6500 (non-emergency phone