San Andreas, CA…Road Closures, Russell Road & Sunset Street, San Andreas. 5/23/23 to 6/16/23 – 7:00 AM to 5:00 PM. Please be advised that PG&E will be replacing approximately 115' of HP gas distribution main lines along Russell Road and Sunset Street. Road closures will occur during construction from May 23, 2023, through June 16, 2023, from 7 am to 5 pm.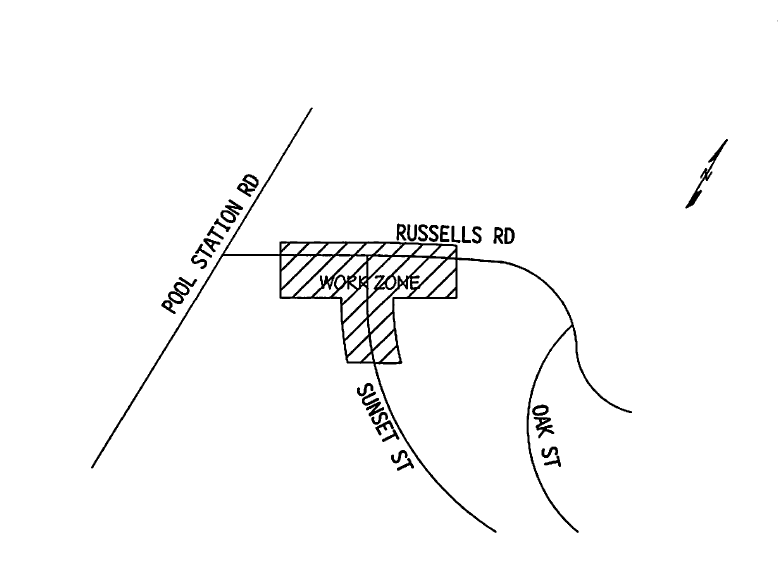 All driveways to remain open and flaggers will assist with pedestrian traffic. There will be temporary "No Parking" signs posted in all areas affected by the work 72 hours prior to work. All businesses and residents will be notified in advance of parking restrictions.
Please use designated detour route and follow instructions provided by on site personnel.
If you have any questions regarding this construction work, please contact Pacific Gas and Electric Company at (925) 719-9580.