Angels Camp, CA…Mother, Gram, Dabba, Ol'Ma, Friend of many, Phyllis Raggio passed away May 17, 2023 at the age of 90. She was born in Jackson, California to parents Edwin and Arlie (Coombs) Erickson. Phyllis was a loving and wonderful wife, mother, grandmother and great grandmother. She genuinely cared about people; she didn't have a mean bone in her.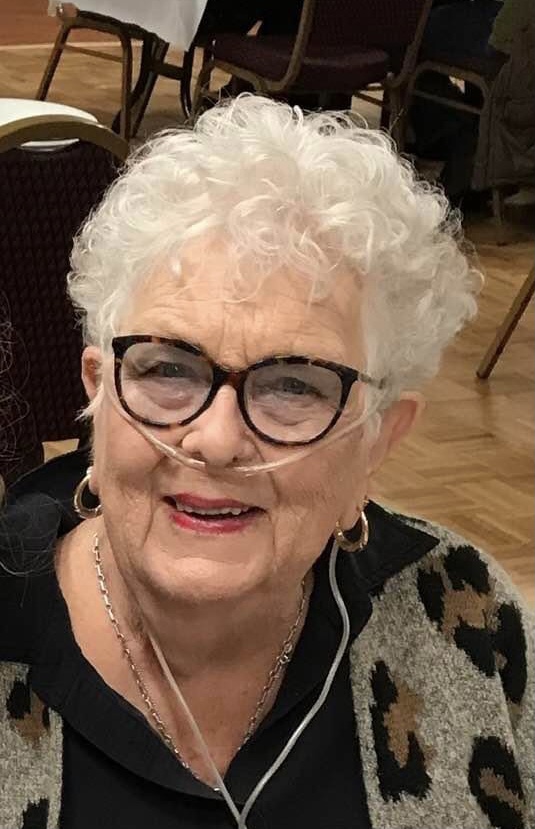 Her most favorite time was spending it with family and with her friends which there were many. Her grandchildren and great grandchildren were the light of her eyes watching them grow, cheering them on at the activities, not missing too many of them; swimming, softball, basketball, soccer games just to name a few.
She married her husband Peter at the young age of 19 and moved to Angels Camp, and never left. Her years of employment was working at Whitley's Drug Store, Calaveras Press and then went into banking, first for Bank of America then Bank of Stockton, retiring at the age of 80.
She and Peter were one of the founding families of the Calaveras Saddle Club, established in proximally 1968 and is still going. She became a member of the AC Gun Club and Italian Club through her husband.
Phyllis and her sister-in-law Betty Raggio and friend Roberta Seeman didn't miss too much. Going out to dinner at various clubs and traveling to Sonora to watch a play put on by Sierra Repertory Theater. At times her daughters would take all three to Modesto to the Gallo Center to see a performance. She had a love for music and dancing, which she and Peter loved to do, especially to the sounds of Frank Sinatra. She enjoyed life right up to the end.
She is survived by her daughters Valerie (Grant) Apley, Tracey Segale, grandchildren Zac (Tom) Apley, Amy Apley, Taylor (Nick) Cameron and Riley Segale, great grandchildren, Piper and Ryder Apley, Sawyer, Beckett, Knox and Kennedy Cameron, sister-in-law, Betty Raggio, and numerous nephews, a niece and cousins.
Phyllis was preceded in death by her husband Peter in 2005 and grandson Avery Apley, and her parents.
Visitation will take place from 1 pm to 7 pm, Tuesday, May 30 th at Diebold Funeral Home (AC Memorial Chapel) in Angels Camp with Rosary same day at 7pm.
Funeral services will be held at 11 am, Wednesday May 31 st at Saint Patrick's Catholic Church in Angels Camp.
In lieu of flowers the family as established a scholarship "In Memory of Avery Apley." Please make checks payable to BHHS Scholarship Fund, "In Memory of Avery Apley", P O Box 208,
Altaville, CA 95221.
This scholarship fund was Phyllis's idea when she lost her grandson.
Our mother was a shining star; with a huge heart for family and her many friends who will miss that contagious smile and great outlook in life. We Love you Mom!