San Andreas, CA…Meet LIONEL, a fabulous long-haired, black, neutered adult who is about 4 years old. He is a big boy, weighing in at a little over 14 pounds of total love. Lionel has a terrific personality and is extraordinarily affectionate and friendly. Look at those eyes! He loves people and gets along with kitties of all ages. He is fast becoming a volunteer favorite. His calm, easy-going personality will make him a wonderful companion or family cat.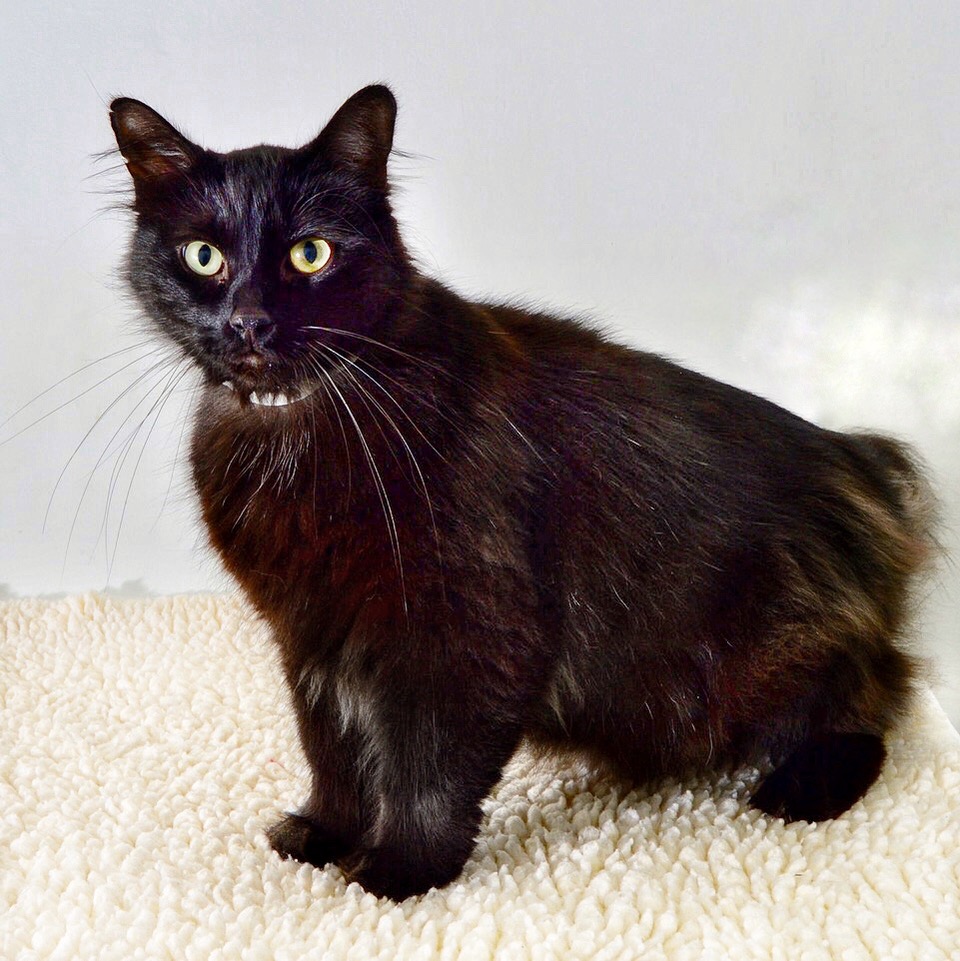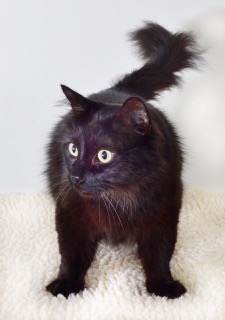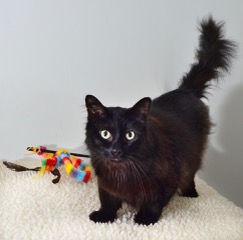 Since Lionel is already neutered, he can go home with you right away.
Contact : Calaveras County Animal Services (209) 754-6509
or Kbandy@co.calaveras.ca.us or
Animal Services volunteer Cynthia at clpino@caltel.com
Please use Lionel's intake number (A056156) when making inquiries at the shelter.
All cats available for adoption at the Calaveras Animal Shelter are up-to-date on their routine vaccinations and will be microchipped. All unaltered cats and dogs must be spayed or neutered before they can go home with you.
Animal Services now has a Fee Flexibility Program!
When the dog or cat population at the shelter is at 80% or above capacity, the total adoption fee will be 50% off––reduced to $40 for dogs and $30 for cats. The adoption fee for cats who arrive at the shelter already altered will be $10. With the 55-5-5 Program, any time an adopter is 55 or older and adopts any pet over 5 years old, the adoption fee is $5.
NOTE NEW SHELTER HOURS!***
Calaveras County Animal Services – 901 Jeff Tuttle Road, San Andreas – (209) 754-6509
Shelter and Office Business Hours are Tuesday – Saturday ~ 10 am – 4 pm
This announcement courtesy of the Friends of Calaveras Animal Services (FOCAS) and The Pine Tree
NOTE: FOCAS' next free drive-thru rabies and microchip clinic will be held Saturday, October 14th from 9-noon
at the Government Center in San Andreas