Angels Camp, CA…We are super excited to team up with some of our neighbors for Sip, Savor and Style ~ a downtown FASHION SHOW! That's right ~ and seats are limited so hurry and get yours at @mingosonmain while they last. What better way to welcome Fall? Sip & Savor delicious local wine and small bites from @thepickledporchcafe while seeing the latest fashion available from: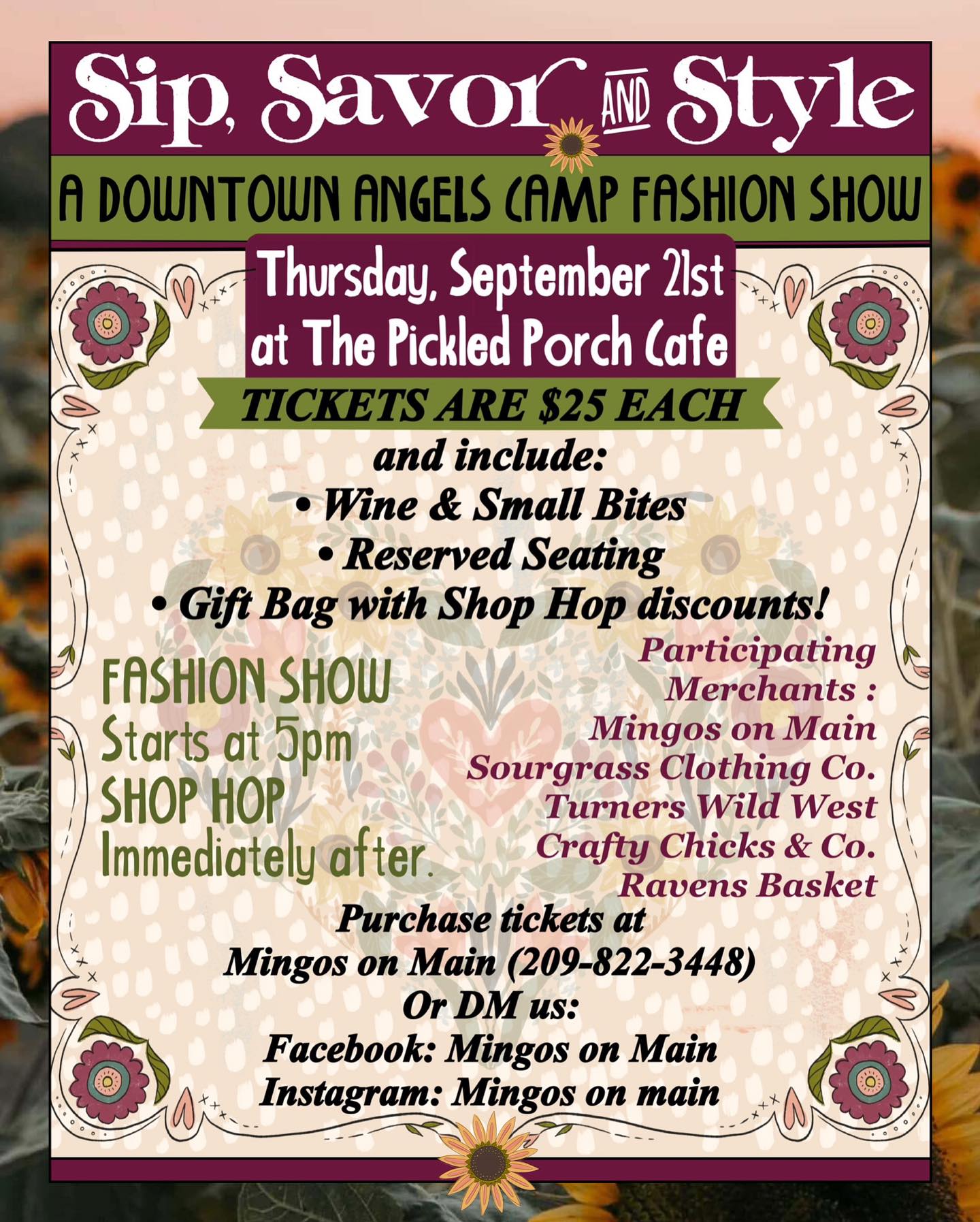 @mingosonmain
@sourgrass_clothing_co
@turnerswildwest
@craftychicksandco
@ravensbasket will be decorating the tables with amazing arrangements (all up for sale)🪴 and we will be providing the gift bags, which will be loaded with Shop Hop discounts from our participating merchants, a wish list & pen as well as a gift from our shop. 💌🖊️🗒️🎁🛍️
Our stores will be open late for the Shop Hop ~ use those one day discount coupons for some great savings at your favorite downtown shops! 🌙🌟🌻
#sipsavorandstyle
#fashionshow
#shophop
#historicdowntown
#angelscampcalifornia
#calaverascounty
#thepickledporchcafe See less
— in Angels Camp, CA.
Event occurs on 09/21/2023 from 05:00 PM to .