San Andreas, CA…Meet Kevin, an absolutely delightful short-haired gray, tabby and white junior who is about 6 months old. He is at the shelter because his former owner was evicted from their home. Kevin has an A+++ personality. He is outgoing, very affectionate and very playful. When you pet him, he is so appreciative and immediately revs up his purr motor. Kevin is easy-going and gets along with other friendly kitties. He will be a wonderful companion or family cat and will do well in a home where he will get the love, attention and affection he deserves. As you can see, he's got boxing skills!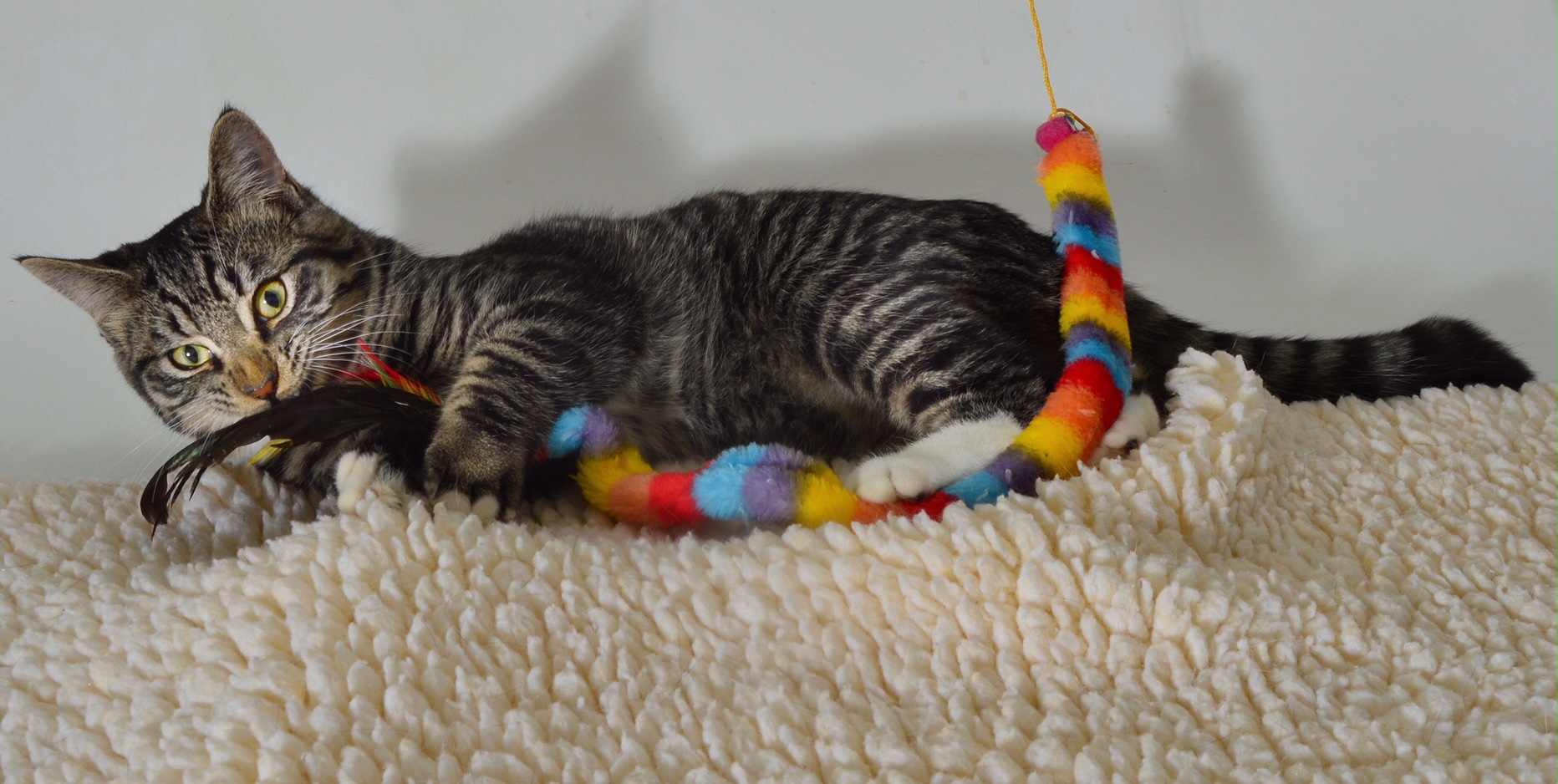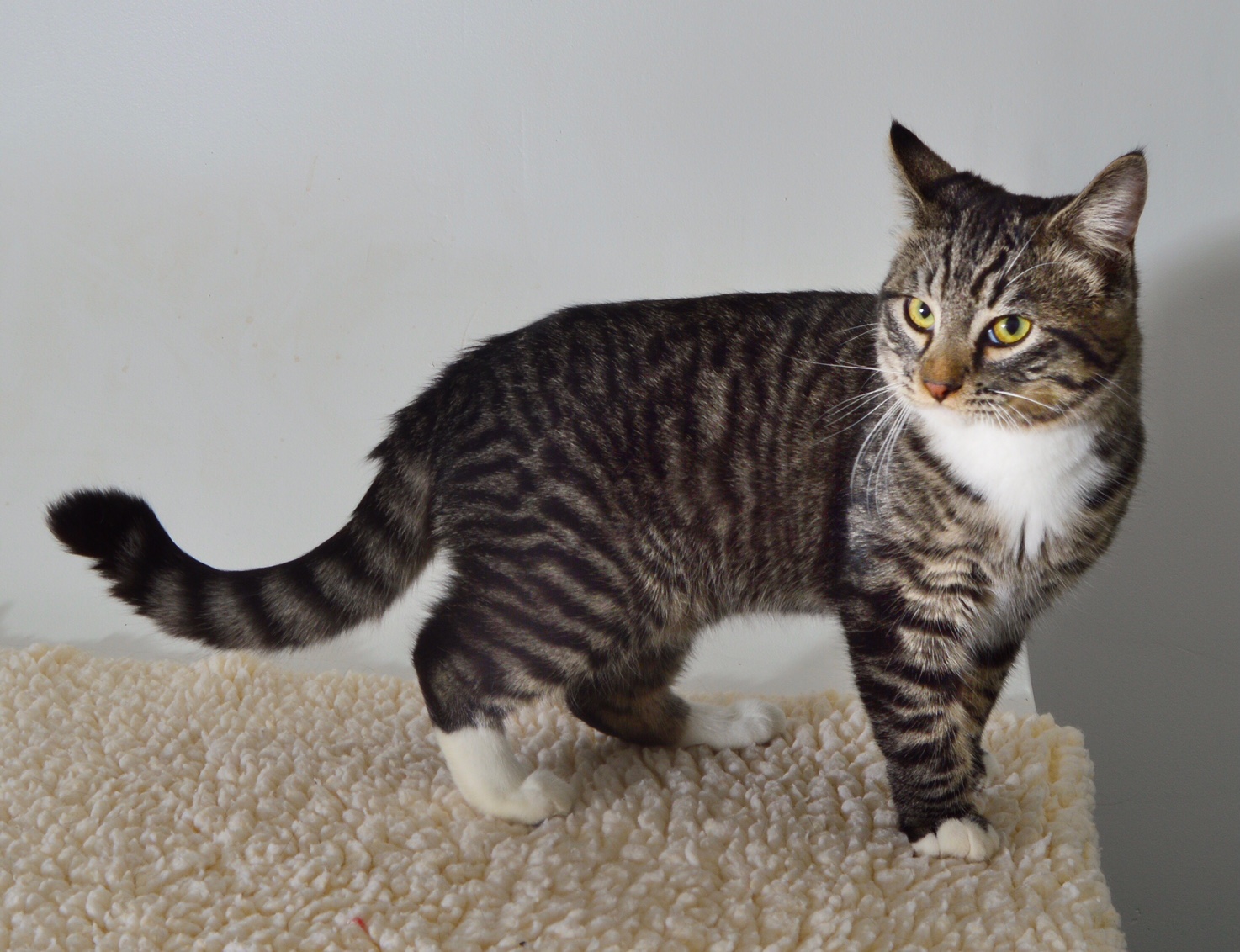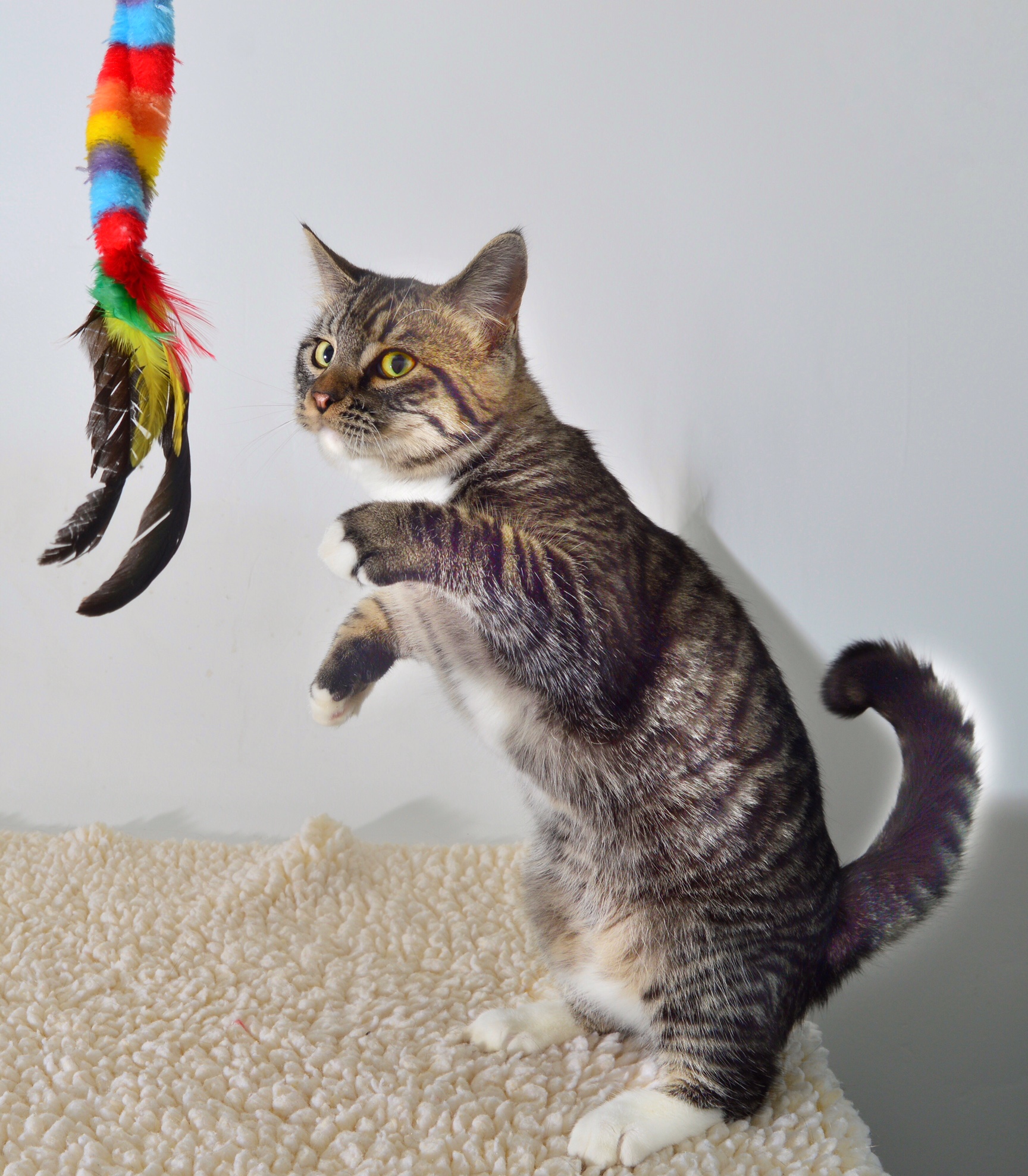 Since Kevin is already neutered, he can go home with you right away.
Contact : Calaveras County Animal Services (209) 754-6509
or Kbandy@co.calaveras.ca.us or Animal Services volunteer Cynthia at clpino@caltel.com
Please use Kevin's intake number (A056148) when making inquiries at the shelter.
All cats available for adoption at the Calaveras Animal Shelter are up-to-date on their routine vaccinations and will be microchipped. All unaltered cats and dogs must be spayed or neutered before they can go home with you.
Animal Services now has a Fee Flexibility Program!
When the dog or cat population at the shelter is at 80% or above capacity, the total adoption fee will be 50% off––reduced to $40 for dogs and $30 for cats. The adoption fee for cats who arrive at the shelter already altered will be $10. With the 55-5-5 Program, any time an adopter is 55 or older and adopts any pet over 5 years old, the adoption fee is $5.
***NOTE NEW SHELTER HOURS!***
Calaveras County Animal Services – 901 Jeff Tuttle Road, San Andreas – (209) 754-6509
Shelter and Office Business Hours are Tuesday – Saturday ~ 10 am – 4 pm
This announcement courtesy of
the Friends of Calaveras Animal Services (FOCAS)
and ThePineTree.net
NOTE: FOCAS' next free drive-thru rabies and microchip clinic will be held
Saturday, October 14th from 9-noon
at the Government Center in San Andreas