Murphys, CA…New Fall Fashions Await! Located in the heart of downtown Murphys, Shirt Tales is locally owned and operated. Fashion forward upbeat styles for women and men. Quality fashions for the active lifestyle. Friendly service and comfortable environment. Shirt Tales can also special order and ship as needed for our many out of town customers.
​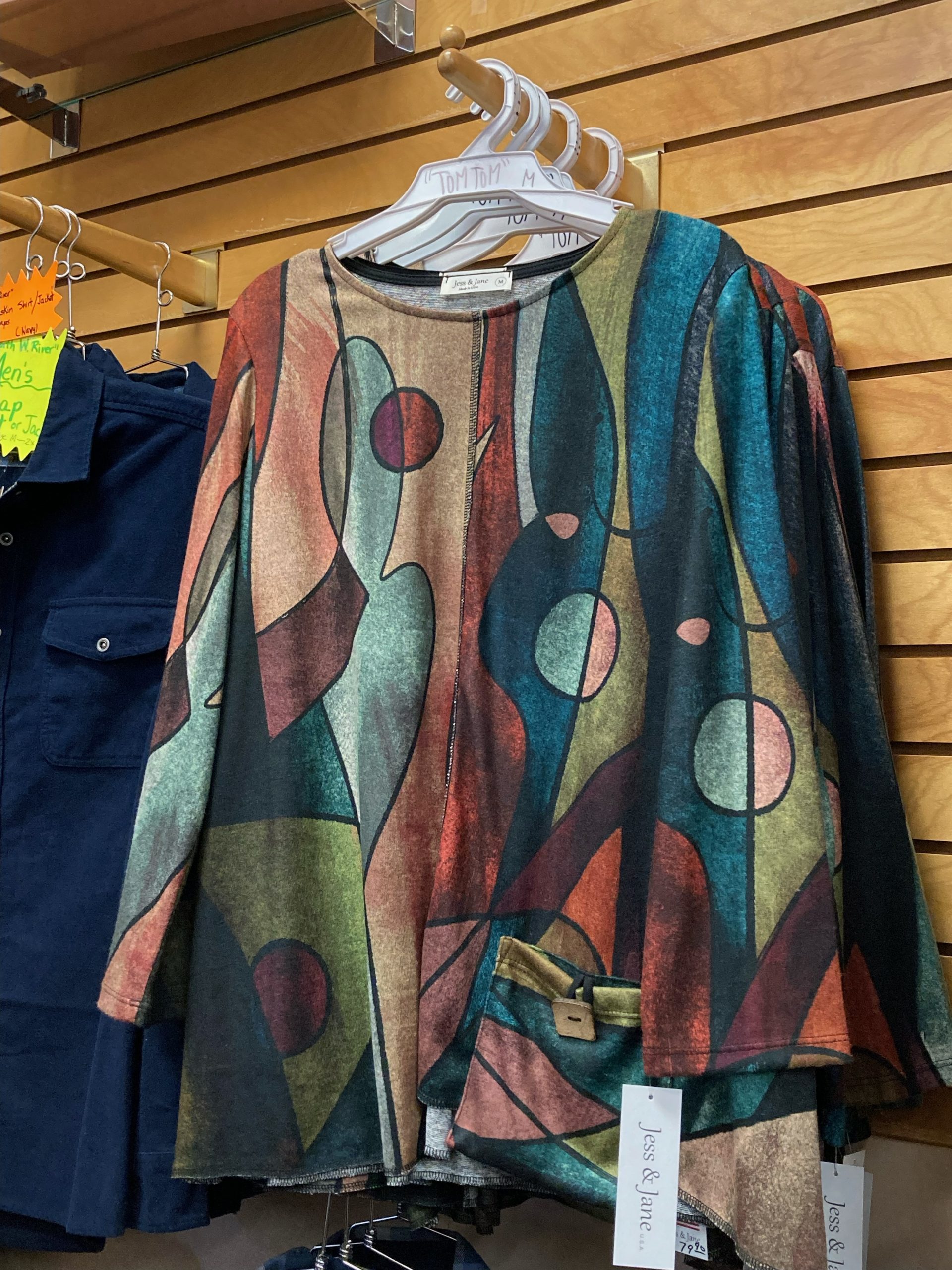 ​
Jess and Jane (USA made) Tom Tom tops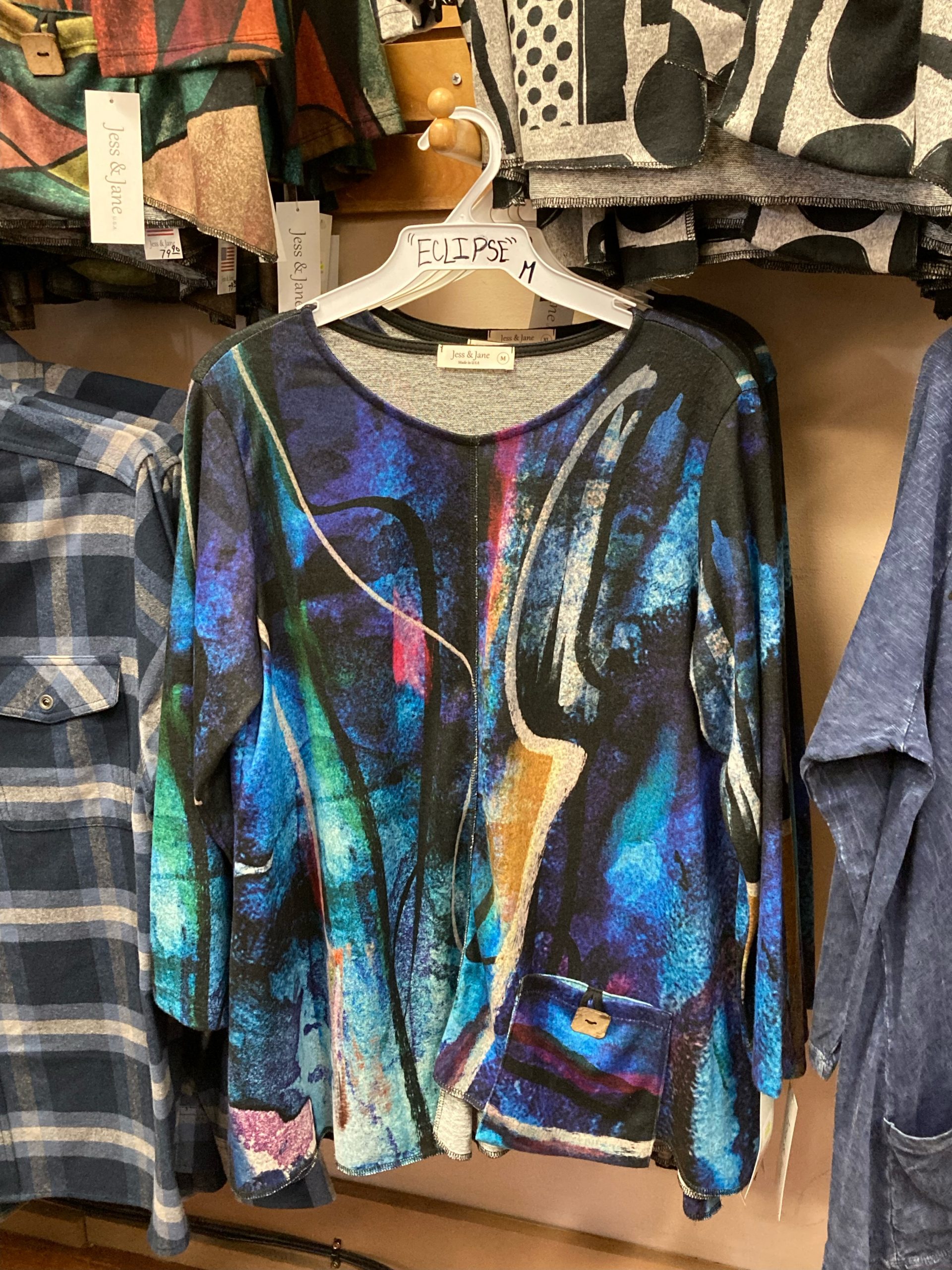 Jess and Jane (USA made) Eclipse Tops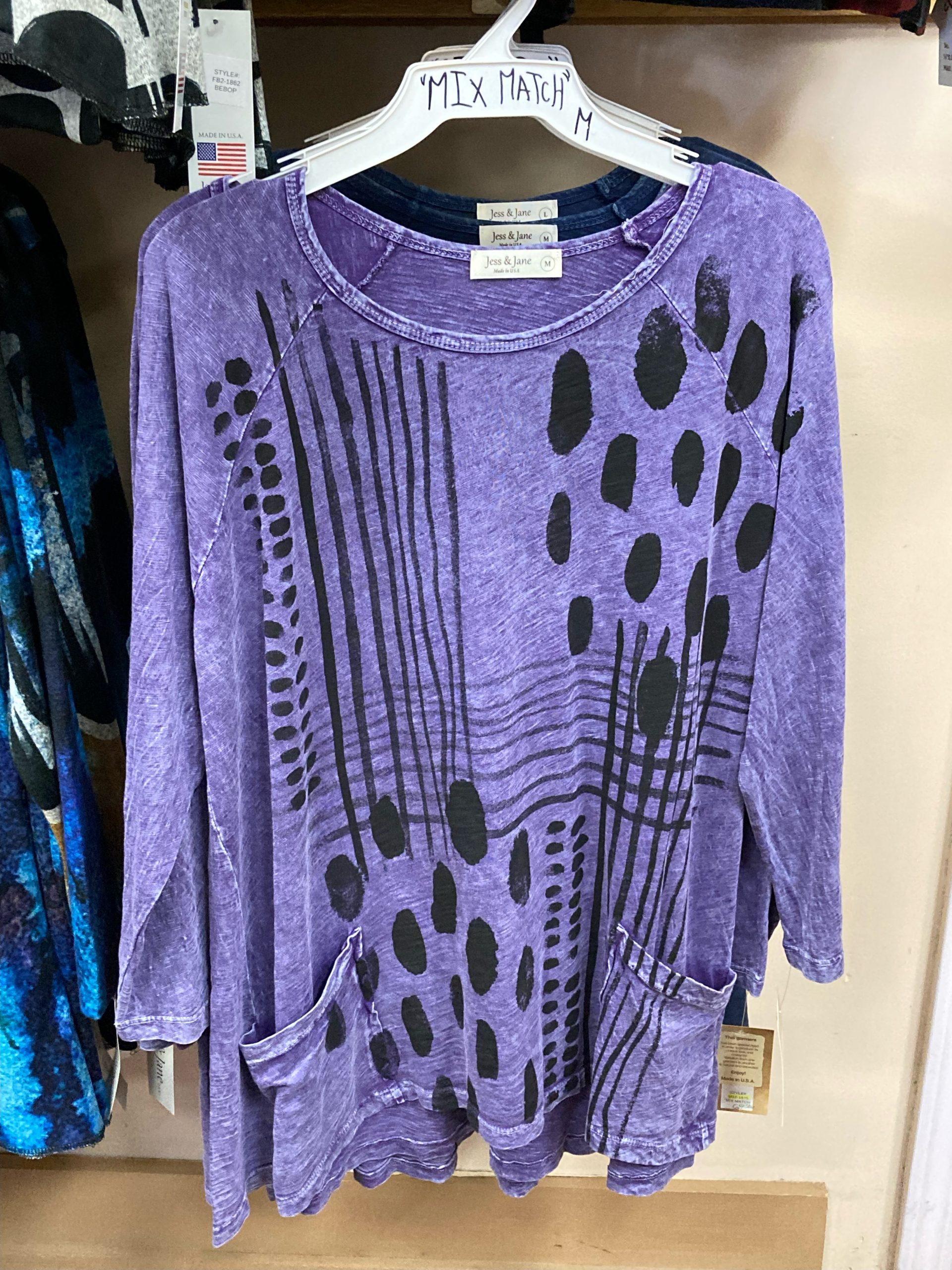 (USA made) Jess and Jane "Mix Match" Top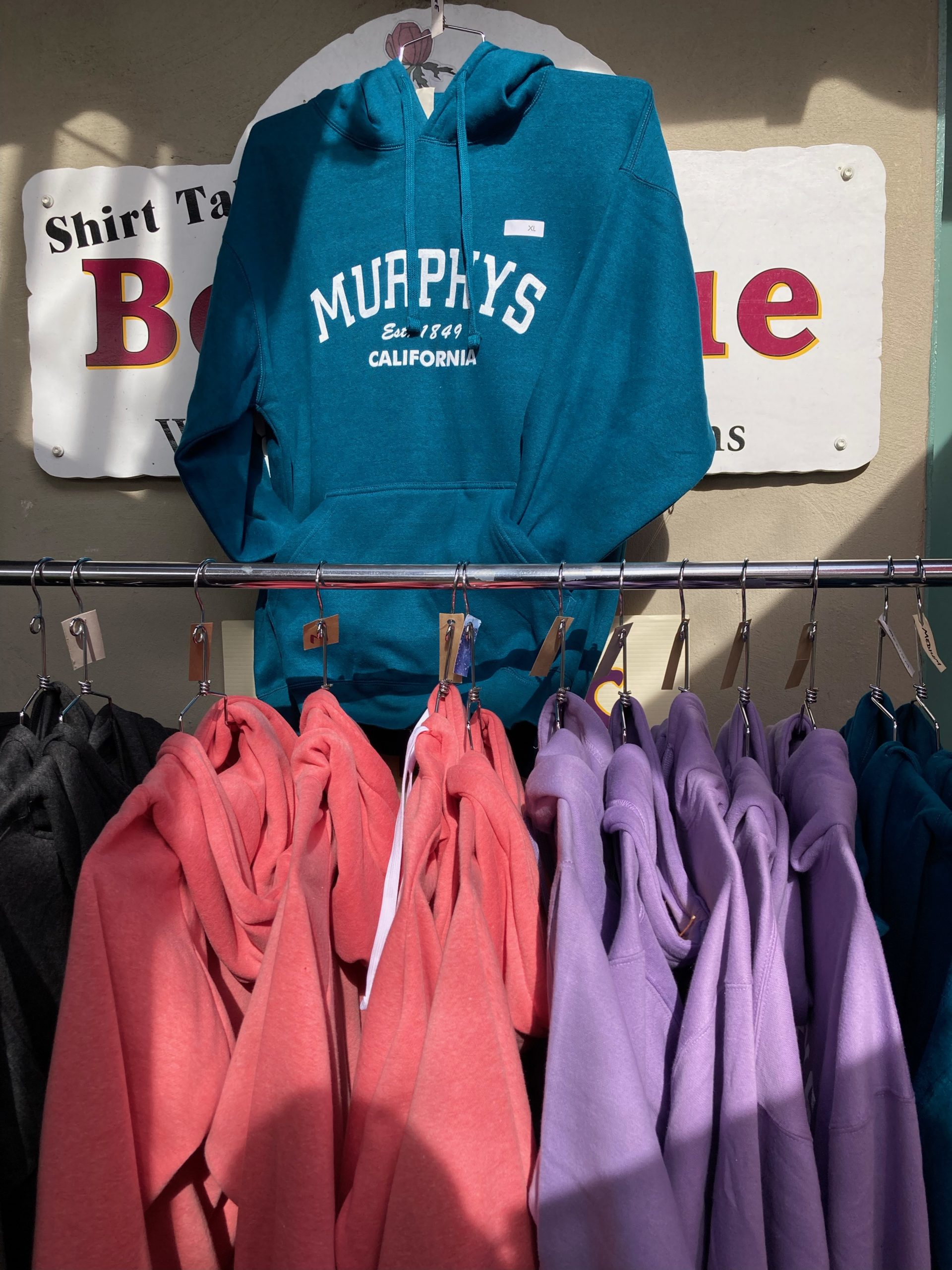 New Murphys Hoodies colors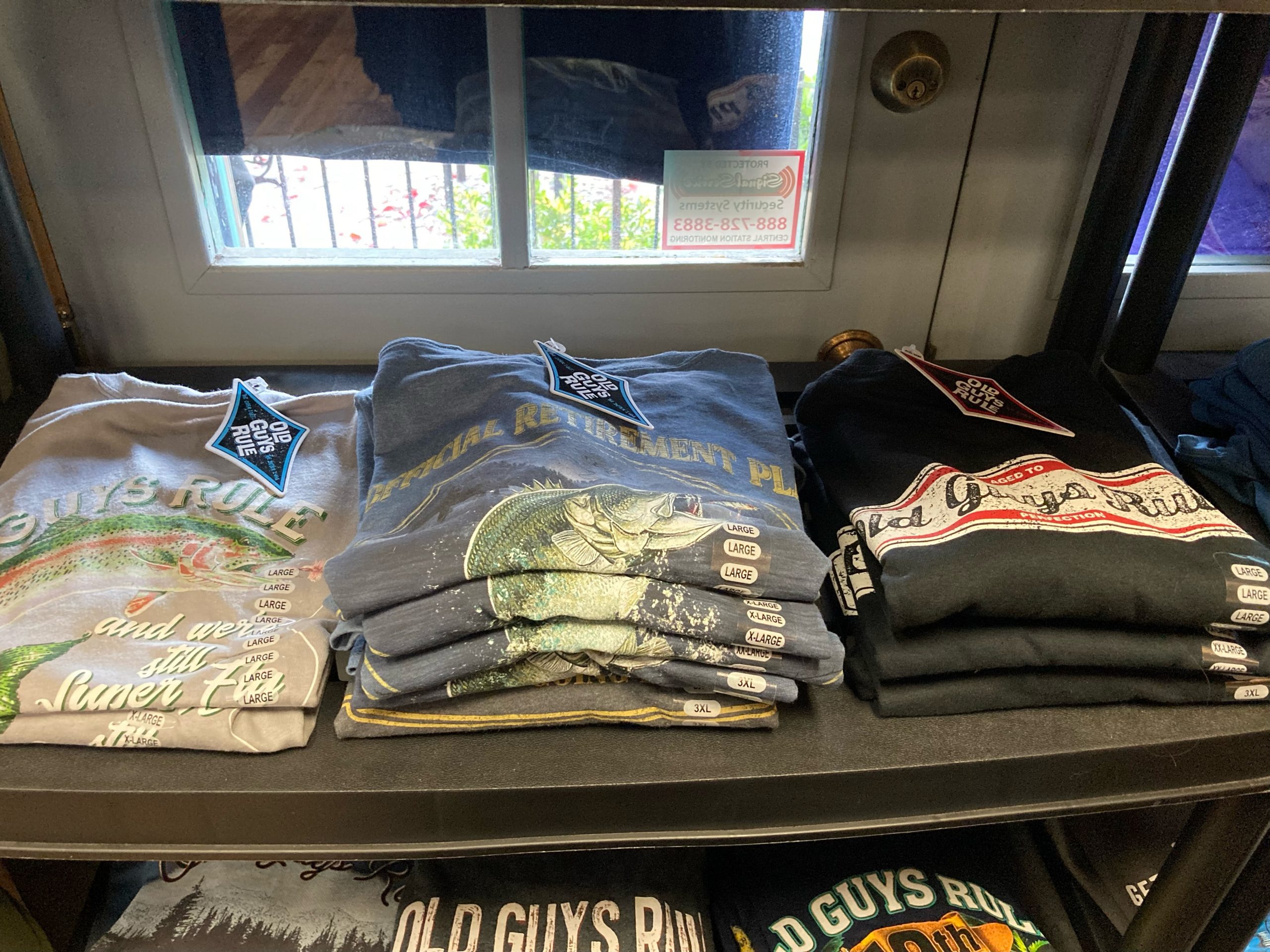 We carry sizes from Large to 3X  with no extra charge on bigger sizes.
Shirt Tales Boutique
402 Main St C, Murphys
(209) 728-8554
Hours Open:
Monday: 11:00 AM – 4:00 PM
Tuesday: 11:00 AM – 4:00 PM
Wednesday: 11:00 AM – 5:00 PM
Thursday: 11:00 AM – 5:00 PM
Friday: 11:00 AM – 5:00 PM
Saturday: 10:30 AM – 5:00 PM
Sunday: 11:00 AM – 5:00 PM