Mariposa, CA…The California Department of Transportation (Caltans) continues to make progress clearing a rockslide that occurred on Sunday, January 15, 2023, temporarily closing State Route 140 near Briceburg in Mariposa County. Clean up on the slide is ahead of schedule with plans to begin hauling material away from the site beginning Sunday, January 22, 2023.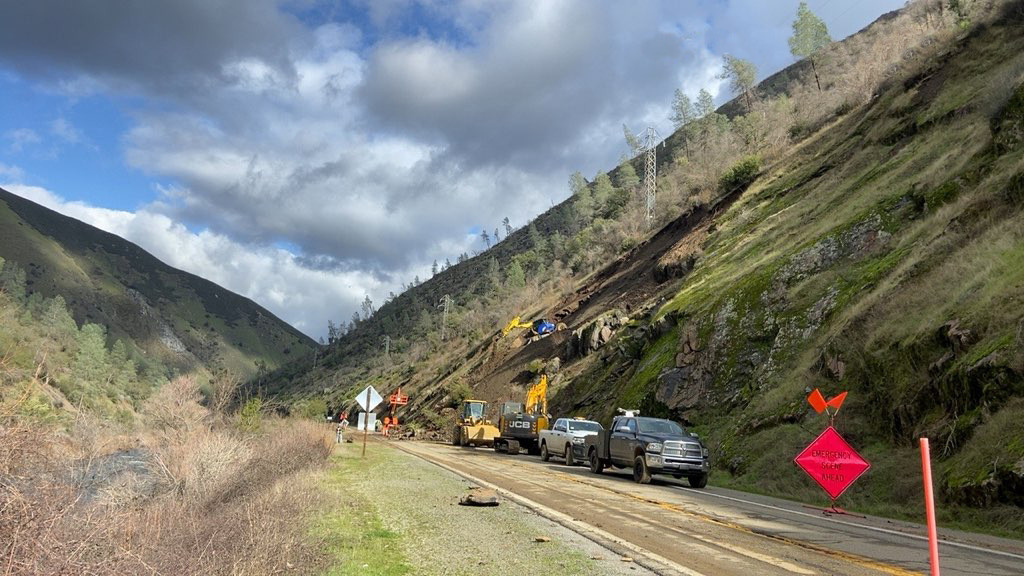 Barring any setbacks, one-way traffic control will be enacted the middle of the week of January 22-28 during daytime hours only (approximately 6:00 a.m. to 6:00 p.m.). Motorists should expect extended delays.
To date, there is no change to the two-week estimate of fully reopening both directions of State Route 140. Caltrans is working as safely and expeditiously as possible to reopen the highway sooner.
Crews are working seven days a week, from sun up to sun down. This week, excavators knocked down overhanging and loose rocks from the slope, and broke larger rocks into manageable pieces.
Route 140 currently is closed from the Bug Hostel to Cedar Lodge between Midpines and El Portal. Motorists currently are being turned around at the closure points and are advised to use an alternate route.
Follow District 10 for updates on social media: Facebook (@caltransdistrict10), Twitter (@caltransdist10), and Instagram (@caltrans_district10). To subscribe to Caltrans' news releases and traffic advisories, click here.
This work and the schedule are subject to change due to traffic incidents, weather, availability of equipment, and/or materials and construction related issues.
Motorists can access Yosemite National Park on State Route 120 or Route 41. For Yosemite National Park operations information, contact Scott Gediman, Chief of Media Relations for Yosemite National Park, at scott_gediman@nps.gov or 209-742-3519.
For the safety of workers and other motorists, please Be Work Zone Alert.
Visit quickmap.dot.ca.gov or call 1-800-427-7623 (ROAD) for road information.
###