Monterey Park, CA…"The unimaginable happened in our community last evening and the City Council joins the community in expressing our shock and sadness regarding this horrible tragedy. We stand united together as we mourn, and our thoughts are with all the victims and their families and friends during this difficult time," stated Monterey Park Mayor Henry Lo. "We understand our community is looking for answers. The safety of our residents is our priority and we remain committed in providing information as this investigation unfolds," affirmed Mayor Lo.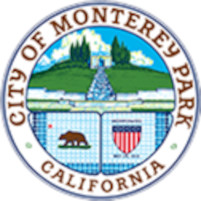 The Monterey Park Police Department is working alongside our local, state, and federal partners to investigate this horrific event. At this time, we are asking our community to avoid the area of Garvey Avenue and Garfield Avenue as it remains closed to pedestrian and vehicle traffic while our investigation continues.
A memorial honoring the victims and survivors has been established at the Monterey Park City Hall located at 320 W. Newmark Avenue for our community to mourn. The Monterey Park Police and Fire Departments thank our community for the outpouring of support during this time of unimaginable loss.
Our dispatch centers are inundated with calls. The Monterey Park Police Department is asking for the public's help in only utilizing 9-1-1 for emergency related calls.
A Survivors Resource Center has been established at Monterey Park's Langley Senior Center at 400 N. Emerson Ave., Monterey Park, CA 91754. There are mental health resources available for anyone who needs support.
"Our City has shown resilience in times of crisis and we will continue to show the nation what an exceptional community we are. We will get through this together. #MontereyParkStrong #MPKStrong," added Mayor Pro Tem Jose Sanchez.
If you have any information related the investigation, please contact the Los Angeles County Sheriff's Homicide Bureau at 323-890-5500.