Mountain Ranch, CA…Gary Fresno Joses, 75, of Mountain Ranch, loving Husband, Father, Grandfather, Brother, Uncle, and friend to many ascended to his heavenly home while surrounded by his family on Tuesday, March 7, 2023. Gary was born to Howard and Margaret Joses on October 2, 1947. He was the youngest of four children. Gary graduated from Calaveras High School in 1965. Following graduation, He attended Modesto Junior College where he earned an Associate's Degree.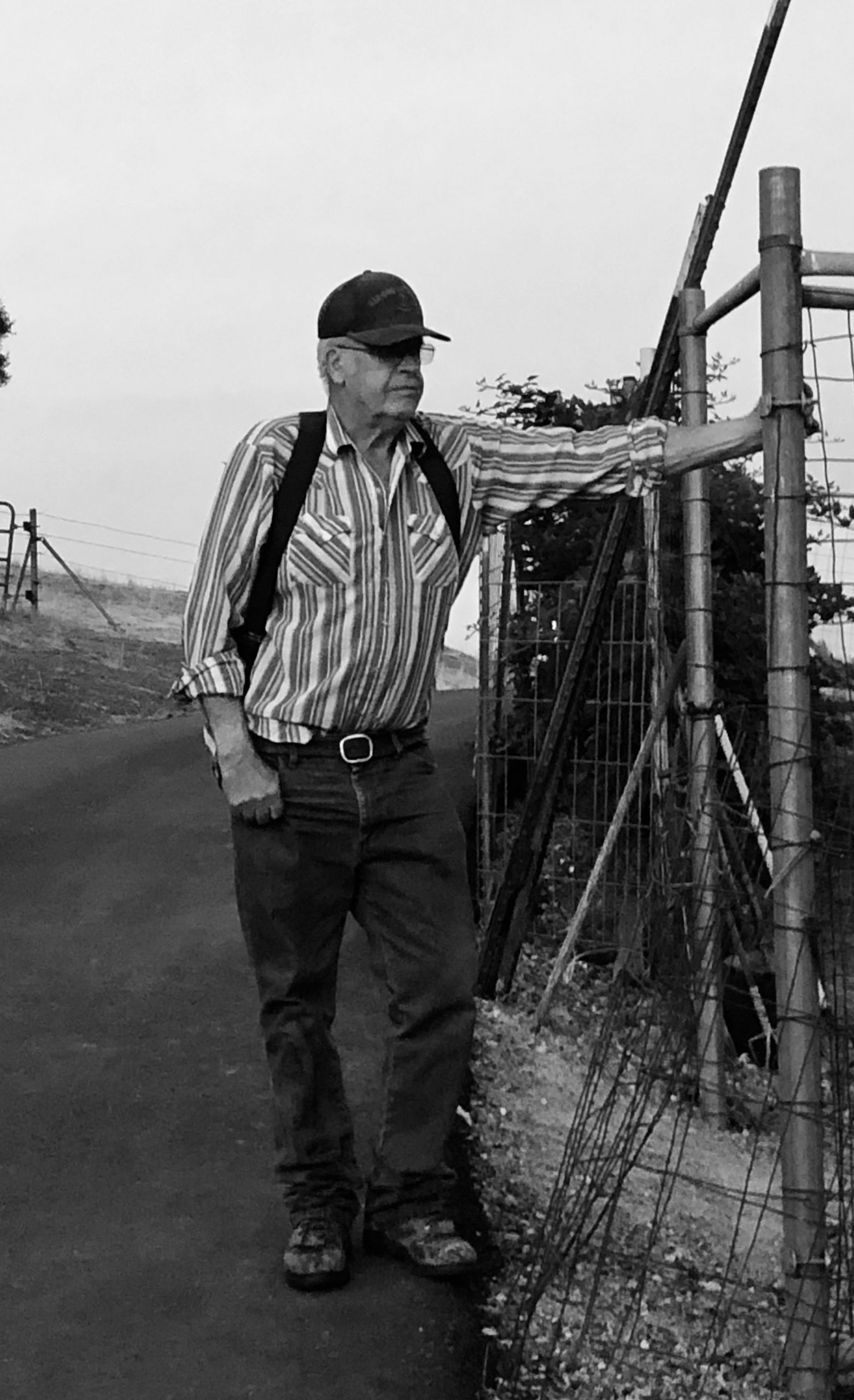 From a young age, Gary fostered a love of animals and ranching which he spent his life pursuing. Not only was Gary a rancher, he lived by the saying – "You never have a job if you love what you do!" He happily retired from Calaveras County Fairgrounds in 2001 to continue his pursuit of his never-ending love of ranching which he shared with many in his family.
You never saw Gary without a broad smile or a welcoming hug. He never met a stranger and his heart for people was endless. This passion for people and service to others led Gary to become an active member in many organizations, including the Masonic Lodge where he achieved 3rd degree Mason. His additional service included the Cattleman's Association, Farm Bureau, Historical Society, and being a supporter of youth through FFA and 4H.
Gary bumped into the love of his life, Marleen, in the produce section of Treats in 1990. They married November 14, 1992 in Carson City, Nevada. The couple were happily married for over 30 years until Gary's passing.
Gary was preceded in death by his parents, Howard and Margaret Joses; sister Jeanne Jasper and husband Mitty Jasper; aunt and uncle, Lois "Sissy" and Harry Hengen; niece Leanne (Joses) Minehart.
Gary is survived by his loving wife, Marleen; his son Gary "Butch" Joses of Irving, Texas; son Michael Sabelberg of Eugene, Oregon; daughter Kristi Cowan and husband Michael of The Woodlands, Texas; daughter Sarah Navarrette and husband Joe of Stockton, California; daughter Annie Fox and husband Daniel of Lodi, California; son Elliott Joses and wife Jess of San Diego, California; grandchildren Breeanna and Hailee Jones, Graham Cowan, Max, Rosie, and Ellie Joses; brother Doug Joses and wife Loree of Mountain Ranch; brother Elliott Joses and wife Cheryl of Mountain Ranch; numerous nieces, nephews, an abundance of friends and family (including a soon to be great grandchild).
A Celebration of Life to honor Gary is planned for late spring 2023. In lieu of flowers, please consider donations in Gary's name to:
Calaveras Keystone Lodge #78, P.O. Box 1027, San Andreas, CA 95249
Calaveras FFA, attn. Jason Weatherby, P.O. Box 607, San Andreas, CA 95249