Angels Camp, CA…Have you heard? We are one step closer to making a historic event in our community. MACT Health Board Inc. will be holding groundbreaking ceremony on June 5, 2023 for our future Miwuk Cultural Museum. Amazing dedication of involvement and hard work. The beginning of an exciting new phase for MACT Health Board Inc.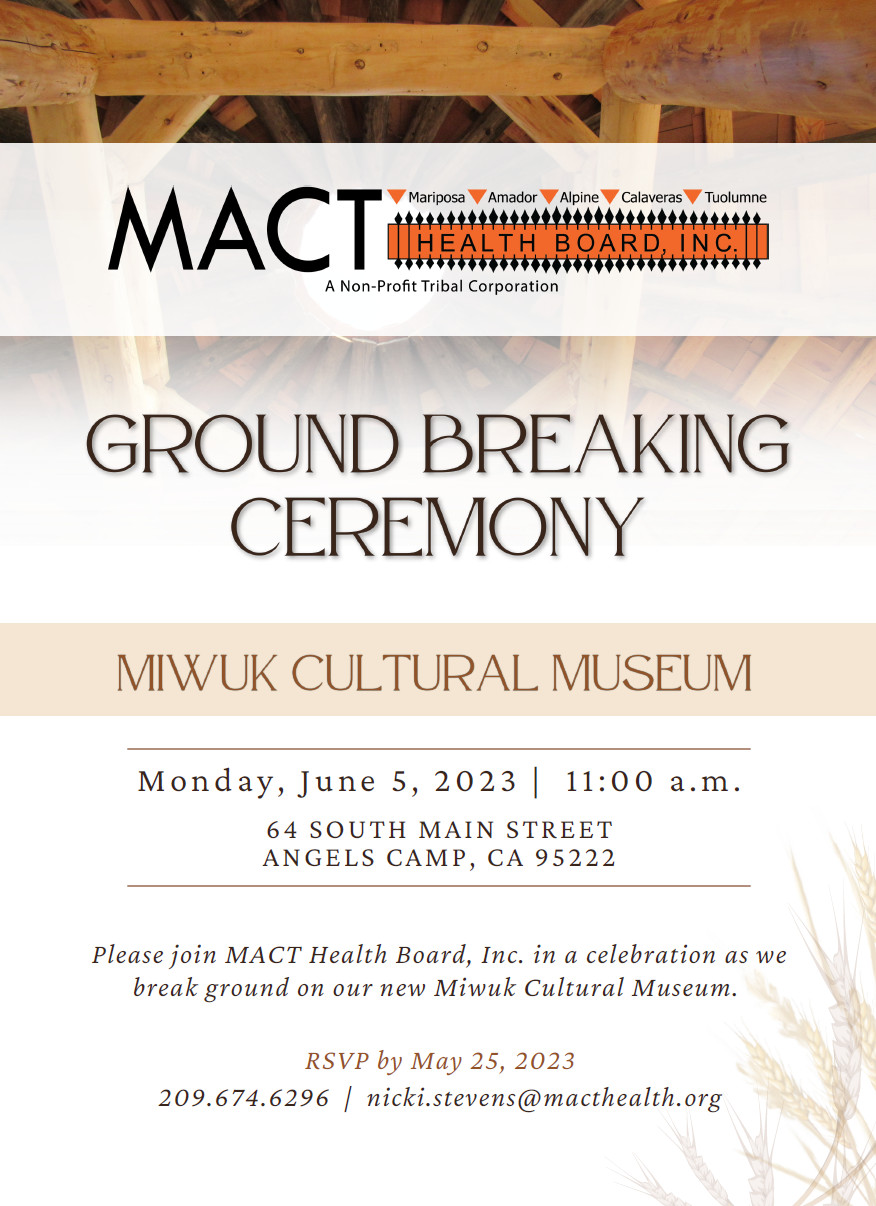 #macthealthboardinc #groundbreaking #construction #ceremony #follow #community #investment #growth #success
Event occurs on 06/05/2023 from 11:00 AM to .