Murphys, CA…Support the local community while having a fantastic time at the annual Shrimp (&Pasta) Feed! Enjoy a bounteous meal with three kinds of shrimp (chilled, fried and scampi), two kinds of pasta, all the fixings and dessert! Full bar available, groove to live music by Star Dogs, online silent auction and other fun prize opportunities will take place. You don't want to miss it, one of the main summer events of Murphys!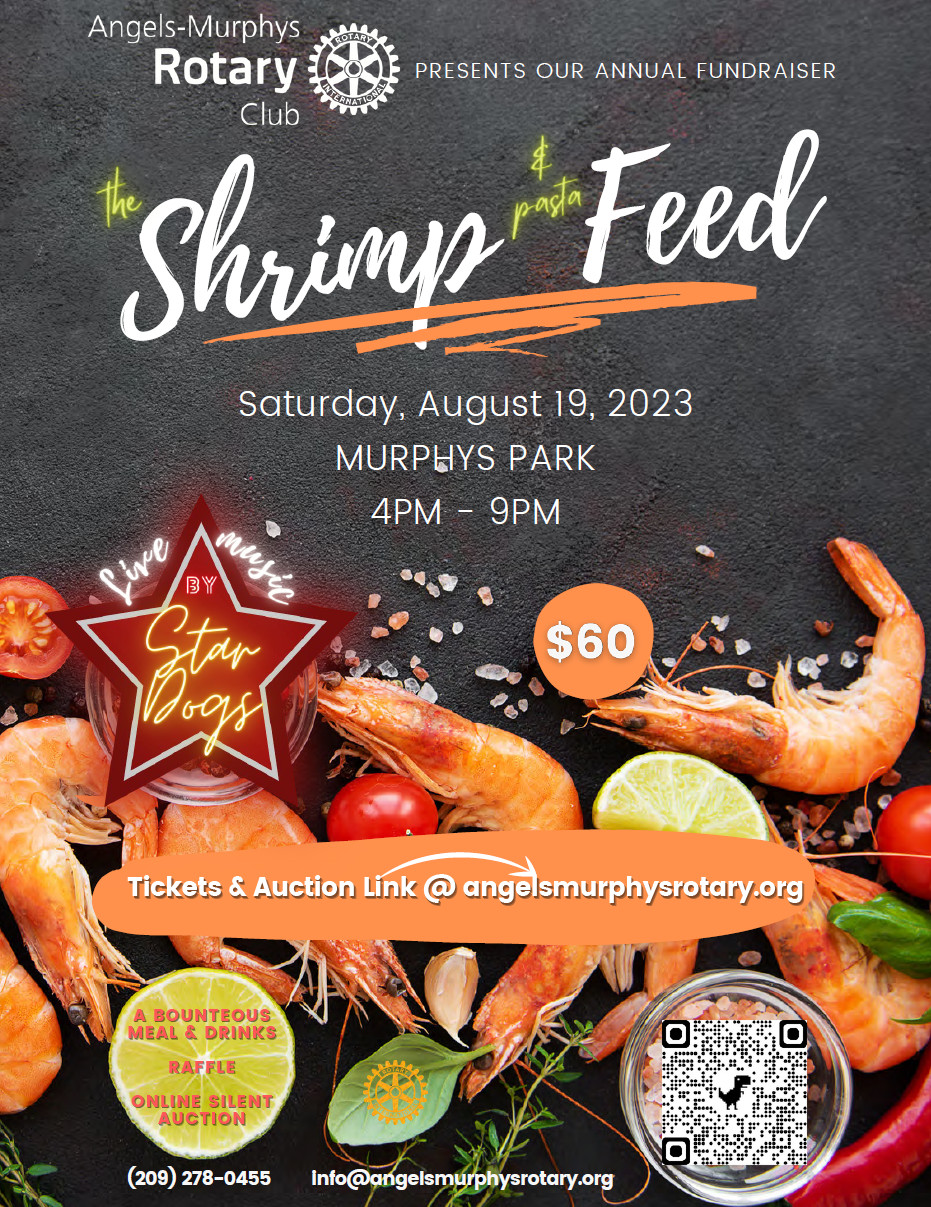 Proceeds fund Rotary's many community service projects for the whole year. Sponsor, Donate or Get Tickets Now! Event WILL SELL OUT!
SATURDAY, AUGUST 19, 2023 AT 4 PM – 9 PM
Rotary's Shrimp Feed & Online Auction
Murphys Community Park
Schedule
Saturday, August 5, 2023
12:00 PM – 7:30 PM (Aug 19)
Online Silent Auction Bidding
Saturday, August 19, 2023
4:30 PM – 8:00 PM
All-You-Can-Eat Meal Service
6:00 PM – 9:00 PM
Star Dogs Rock the Gazebo
7:30 PM
Online Silent Auction Closes
8:00 PM
Drawing
Event occurs on 08/19/2023 from 04:00 PM to 09:00 PM.