Arnold, CA…Are you one of our 'Haus Old Fashioned faithful? Limited ingredient, classic cocktails like this rely on high quality components right down to the cherry garnish. Stop in every Thursday through Sunday to enjoy one of our most popular drinks year-round, and then grab the following items in our distillery shop to take the party home with you: 🥃2 oz Calaveras Cask Finish 92 Proof Bourbon, 🥃0.75 oz White's Old Fashioned simple syrup complete with assorted bitters and zest, 🥃 A succulent Traverse City Michigan cherry- or three! 🥃 A dehydrated blood orange wheel 🧊 A large cube or sphere of ice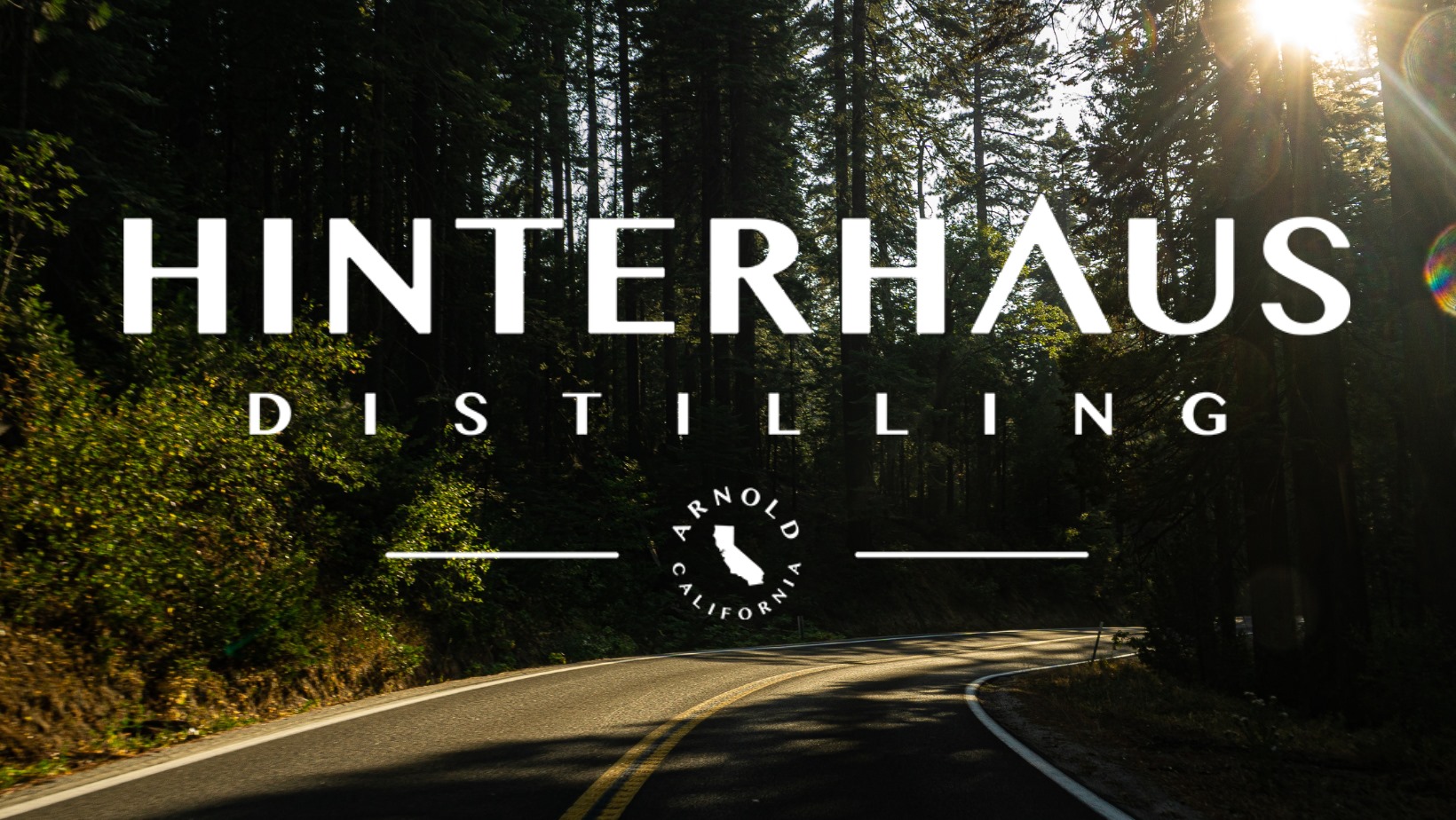 PURCHASE ➡️ on our website for shipping throughout California, at the distillery, & select retailers of fine spirits in the Sierra Nevada.
www.HinterhausDistilling.com
We distill and age a variety of spirits under our Sierra Nevada distillery roof. From whiskeys to vodka and gins, we have something for everyone. We are proud that all of our spirits are nationally recognized and frequently reviewed by industry leaders and influencers, but we're more proud to share what we do with all of you.
Whether you're looking for that perfect gift, or eager to find something unique to do when visiting our pristine area in the mountains, we invite you into our working distillery every Thursday-Saturday from 12-6 and Sunday from 12-5. While you're here, you'll enjoy views into our production spaces, tastings, and bespoke seasonal drinks.
No reservations are necessary to taste our award-winning spirits! Bring yourself, your favorite cocktail or spirit buddies, and an eagerness to try a true taste of the Sierra.
Hinterhaus Distilling
925 Hwy 4, Ste 2, Arnold, CA, United States, California
(209) 890-7084
info@hinterhausdistilling.com
hinterhausdistilling.com
Monday CLOSED
Tuesday CLOSED
Wednesday CLOSED
Thursday 3:00 PM – 6:00 PM
Friday 12:00 PM – 6:00 PM
Saturday 12:00 PM – 6:00 PM
Sunday 12:00 PM – 5:00 PM