Arnold, CA…In Loving Memory, Emily (Patterson) Graham passed away on October 21, 2023, at the age of 93. She was preceded in death by her husband Lonnie Graham and her sister Bonnie Woltmon. She was born in Oklahoma on May 30, 1930. She moved to California with her family in 1935. She married her childhood sweetheart Lonnie in 1949. They moved to Arnold in 1978, satisfying a dream they had since their honeymoon. They loved this area and the community.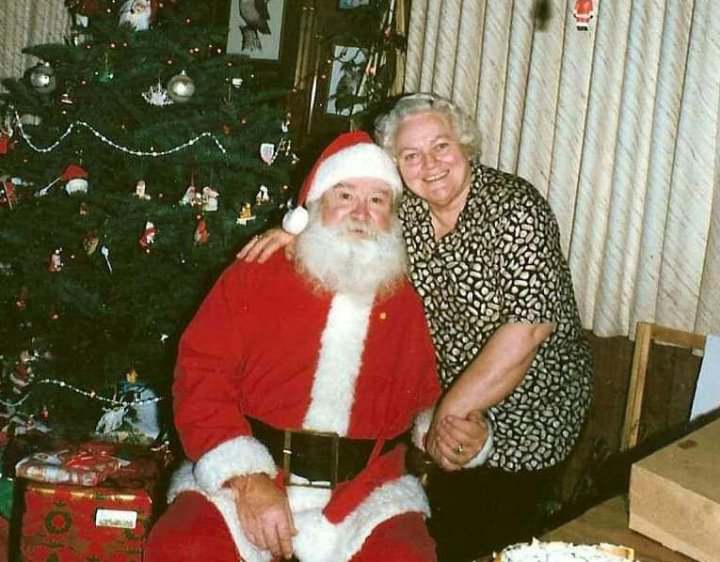 Emily ran her business Nip & Tuck draperies, worked at Mr. B'S Diner, Sweet Basil and Just Delicious Cafe. She attended Big Trees Community Church and American Baptist Church in Arnold. She was a faithful member of Eastern Star Temple in Hollister. Ca for over 65 years.
She was an accomplished seamstress and specialized in custom window designs. She enjoyed knitting, crocheting and making fudge for everyone at Christmas. It was her favorite time of year. For she was married to Santa Claus after all!
She is survived by her children Leon & Janet Graham, Gail & Gary Hall, and Brian Graham. Her grandchildren Scott and Lisa Graham, Michele Graham, Michael and Amy Biagi, David and Linda Biagi , Anthony Biagi, Matthew and Melanie Biagi and Zachary and Samantha Graham. As well as many great grandchildren and great-great grandchildren and a huge loving extended family.
Her love of family was always very important to her. She was a strong willed woman who worked very hard, and survived many hardships. She will be missed by many. But she is dancing in Heaven with her loved ones that have gone before her. We will see her again someday.