San Andreas, CA…The San Andreas Rotary Club will once again be serving up "Fall off the Bone" Barbecued Spare Ribs in the Treat's General Store Parking Lot in San Andreas on Saturday October 8th from 3pm til 6pm. This annual event originally began as a fundraiser back in 2020 when Covid caused so many restaurants to close their dining rooms. The response was overwhelming and a lot of people have asked the club to continue the Drive Thru Rib Dinner even though things are getting back to normal, those ribs are just that good!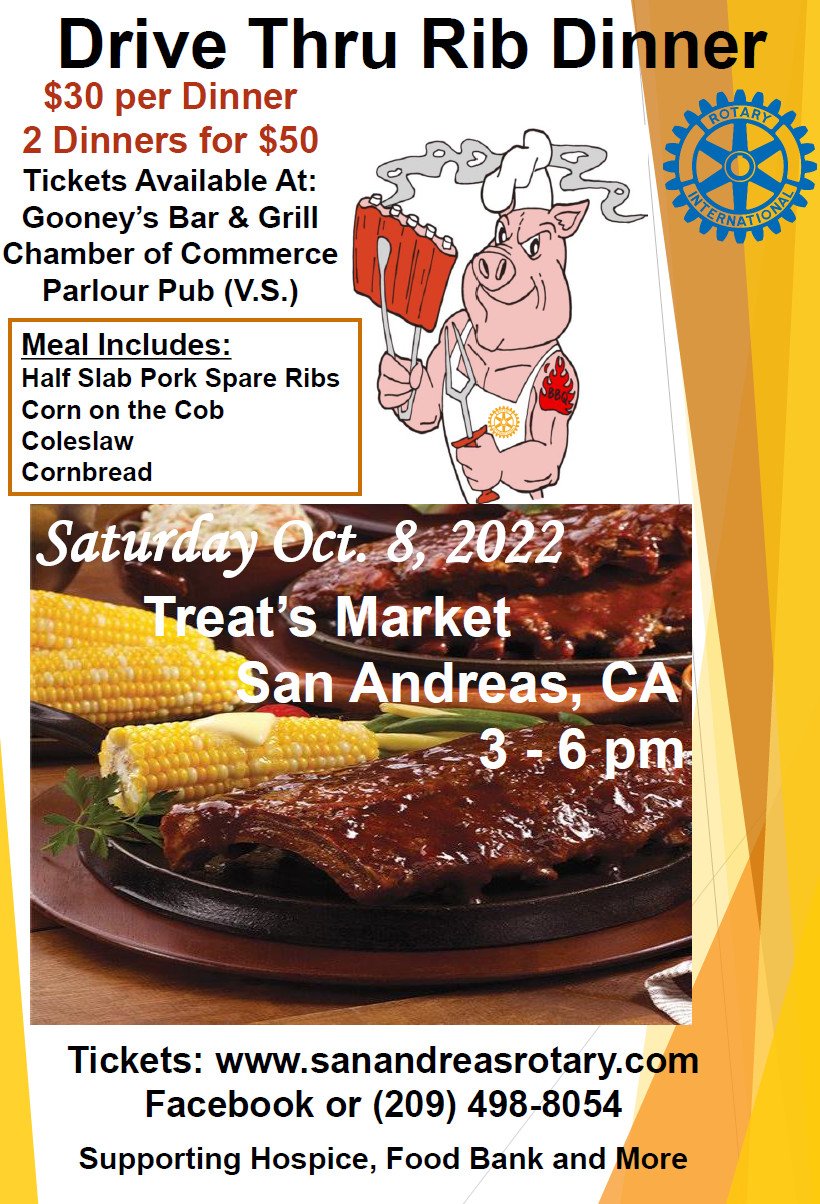 A dinner includes a full half slab of Barbecued Spare Ribs, Corn on the Cob, Cole Slaw & Homemade Corn Bread. The proceeds go to help the Calaveras Chapter of Hospice, our Local Food Bank and the Calaveras High School Football team and Cheerleaders for helping us out the day of the event. Come enjoy some great food and support our community.
Tickets are available at the Chamber of Commerce office and Gooney's Bar & Grille on Main Street in San Andreas, the Parlour Pub on Hwy. 12 in Valley Springs, online at www.sanandreasrotary.com or you can call San Andreas Rotary at (209) 498-8054.