Angels Camp, CA…On Wednesday November ninth, Bret Harte FFA conducted their November FFA meeting, or the "Silverbration". At this meeting twenty nine FFA members received their chapter FFA degrees, which is the highest award that a chapter can bestow upon its members.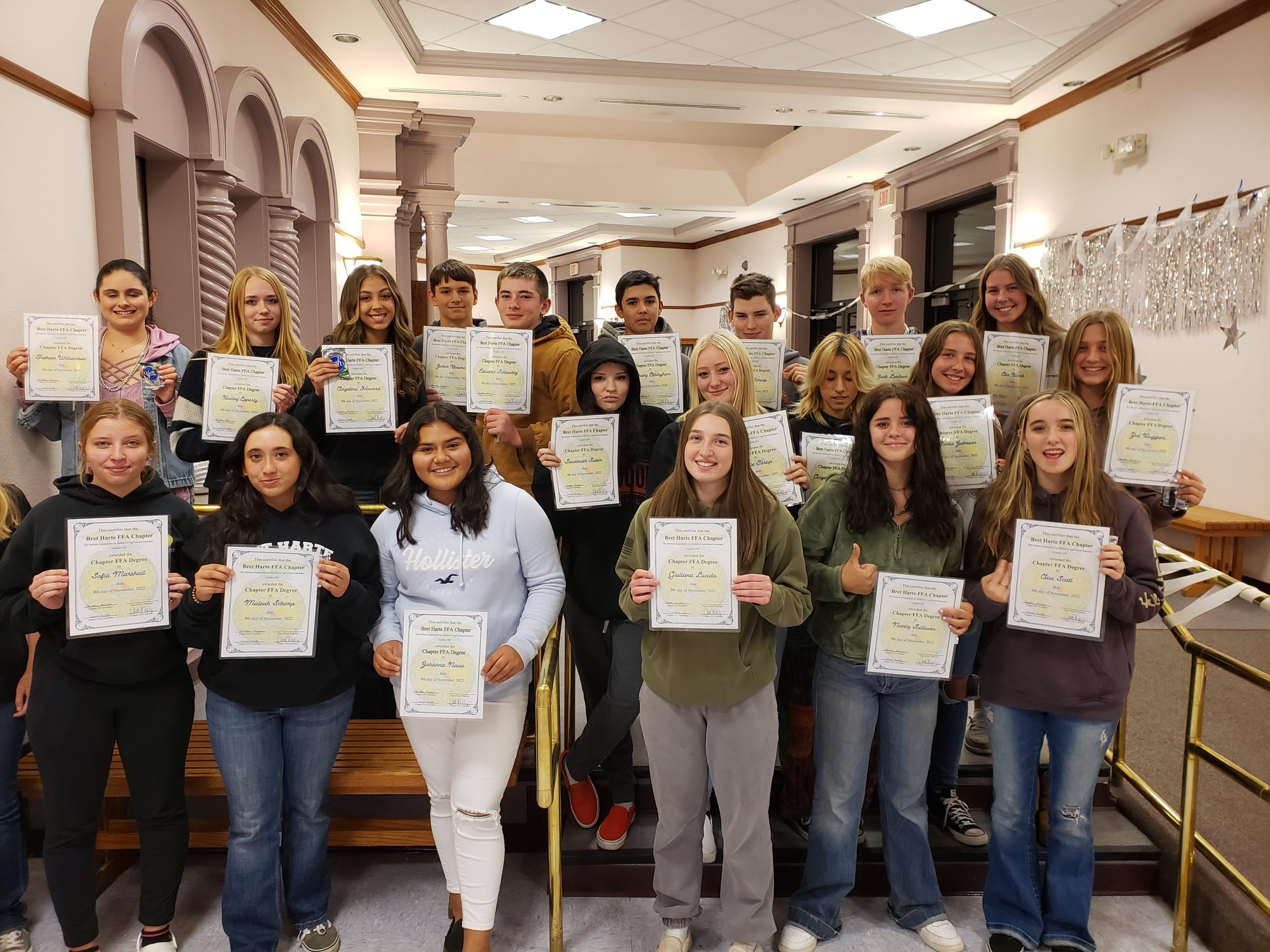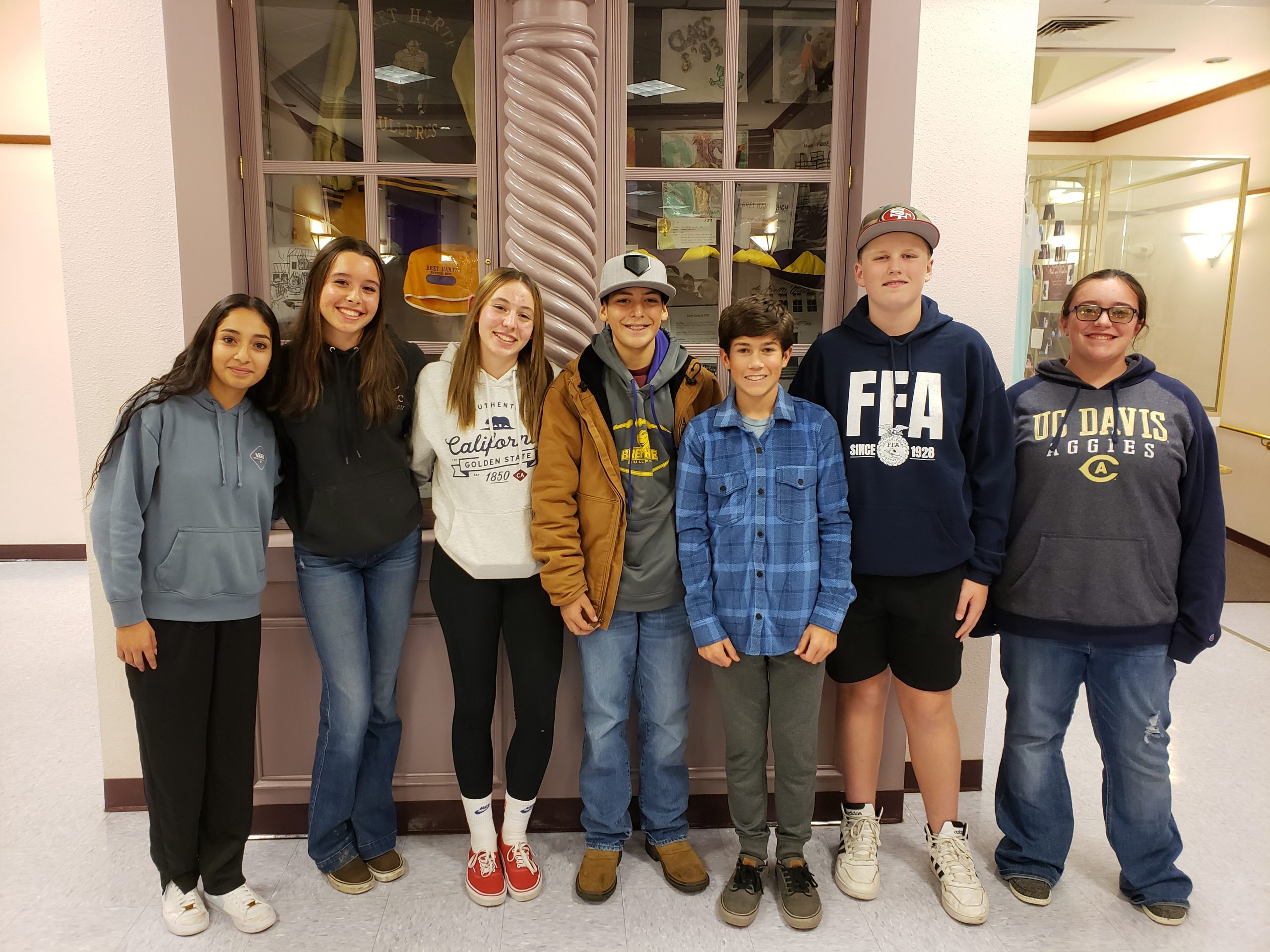 To earn this degree you have to meet specific requirements which include having received your Greenhand degree, completed 180 hours in an agriculture class, helped to conduct three FFA activities, raised $150 and worked 45 hours in your AET book, demonstrated parliamentary procedures, and have a good scholastic record. The Chapter Degree is a silver FFA emblem that members display on their FFA Jackets. All recipients there award and treat from Bret Harte principal Mr. Holt.
The officer team was very proud to inscribe their names into our records. Additionally, during the meeting the 2022-2023 FFA Greenhand Officers were announced. President is Chase Phillips, Vice President: Annelise Zumbach, Secretary: Shawna Truelock, Treasurer: Peyton Heermance, Community Reporter: Arianna Jimenez, Reporter: Mikiah Dickson, and Sentinel: Marcos Espejel. The chapter officers are excited to work with the newly elected greenhand team this year. Just another way the members of Bret Harte FFA are building a "Golden Foundation" in their 50th year.