San Andreas, CA… Adopt Me! I'm Piper! Piper (AO55082) – Spayed female Weimaraner mix. About 5 months old, 21 pounds, should be 50-60 pounds at maturity. She will grow to become a beautiful companion. Piper is a sweet and active puppy. She seems to be past her mouthy stage, but as a precaution, we recommend a home with older children only.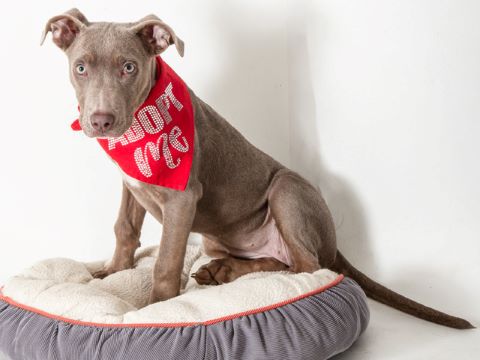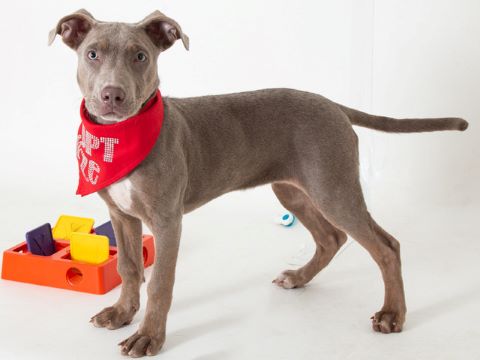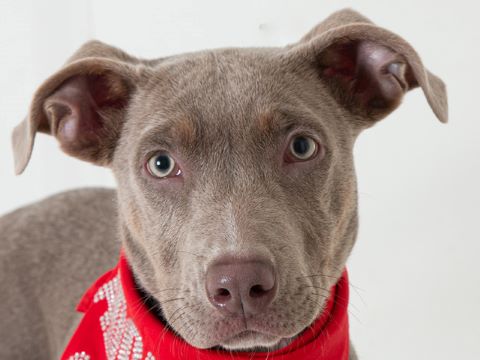 Weimaraners are a high-energy breed, needing a lot of interaction with people as well as regular exercise. They are loyal, obedient, and inquisitive, and need activities to prevent destructive behavior.
Piper is intelligent and is learning leash manners while being attentive to her handler. Massages seem to calm her.
Piper shows her maturity by being very respectful of other dogs, male and female, large and small.
A meet 'n greet is required if you have another dog. Since she is spayed, Piper is ready to follow you home.
For more information about Piper and all of the dogs and cats waiting for you at the shelter, please contact:
Calaveras County Animal Services (209) 754-6509 or Kbandy@co.calaveras.ca.us
Please use Piper's intake number (AO55082) when making inquiries at the shelter.
All dogs available for adoption at the Calaveras Animal Shelter are up-to-date on their routine vaccinations and will be microchipped. All unaltered cats and dogs must be spayed or neutered before they can go home with you.
Animal Services now has a Fee Flexibility Program!
When the dog or cat population at the shelter is at 80% or above capacity, the total adoption fee will be 50% off––reduced to $40 for dogs and $30 for cats. The adoption fee for cats who arrive at the shelter already altered will be $10. With the 55-5-5 Program, any time an adopter is 55 or older and adopts any pet over 5 years old, the adoption fee is $5.
**************************************************************************************************************
Calaveras County Animal Services – 901 Jeff Tuttle Road, San Andreas – (209) 754-6509
Shelter and Office Business Hours are Tuesday – Saturday ~ 10 am – 1 pm & 2 – 3:30 pm ~ Closed for lunch from 1 – 2 pm
This announcement courtesy of the Friends of Calaveras Animal Services (FOCAS) and The Pinetree