San Andreas, CA…Frederick George Lavaroni (71) passed away unexpectedly on September 15, 2023 at his home in San Andreas, California.  Fred was born in Taft, California to Henry and Dorothy Lavaroni on October 5, 1951. He was a graduate of Calaveras High School, where he played basketball, was on the swim team, and was active in FFA and Student Council. He was a talented athlete and received a basketball scholarship to Santa Clara University. After graduating, Fred played professional basketball in Belgium for two years before moving home to San Andreas, where he worked at his family's business, Treat's General Store, for over 40 years.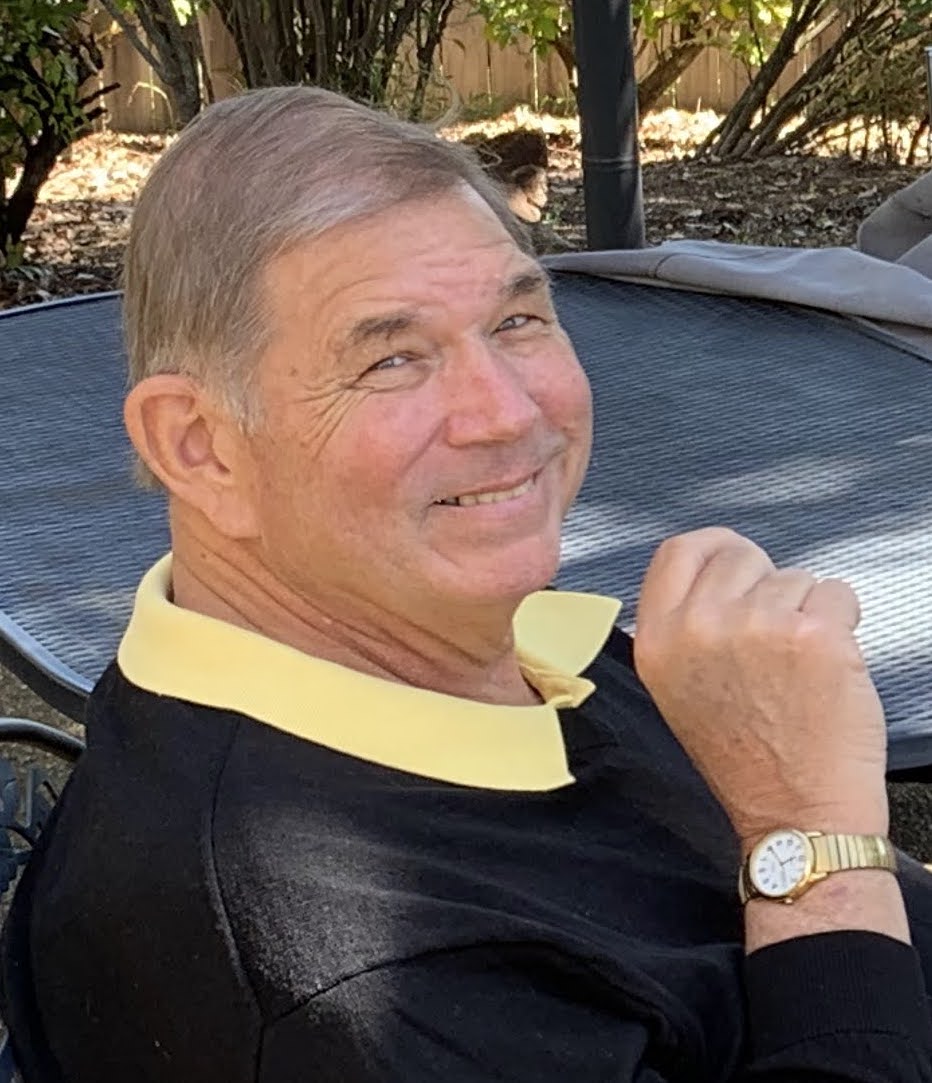 Fred was passionate about giving back and was active in the community throughout his life. He volunteered for the Special Olympics, was a San Andreas 4-H Club Leader, coached his children's softball teams, was a member of the Calaveras Historical Society, and supported the Calaveras Athletic Boosters.
Fred was preceded in death by his parents and his sister, Janet Lavaroni Truelsen.
Fred is survived by his wife of 41 years, Jan, and three children, Kaitlyn (John Mulroy), Alexandria, and Vincent. He is also survived by his brother, John (Denise Langley), his two grandchildren, Jack and Henry—who knew him as MooBaba, and many nieces, nephews, and extended family members.
Fred was a good friend to many and was especially devoted to his family. He had a big heart, and an even bigger smile that would light up any room he walked into. He was a gentle soul, kind and compassionate, and was always ready with a corny joke. He will be dearly missed.
A public viewing will be held Wednesday, September 20, 2023 from 1:00pm to 4:00pm at San Andreas Memorial Chapel in San Andreas. A Catholic vigil service will be held on Wednesday, September 20, 2023 at 6:00 p.m. at St. Andrews Catholic Church in San Andreas. A Mass of Christian Burial will be held on Thursday, September 21, 2023 at 10:00 a.m. at the church and the burial will follow at St. Andrews Catholic Cemetery. A reception will follow at 12:00 p.m. at the San Andreas Town Hall.
In lieu of flowers, the family established a scholarship for a Calaveras High School student in memory of Fred. Memorial contributions can be sent in Fred's name to Calaveras High School Fred Lavaroni Memorial Scholarship, P.O. Box 607, San Andreas, CA 95249.