Arnold, CA…Margie Kolter, May 14, 1933-November 4, 2023. After a long illness, Margie Kolter returned home to the Lord on November 4, 2023, at age 90. Born in Hamilton, Ohio, to Okie and Louise Suter, Margie spent time in a Carmelite Convent before working in the travel industry until she met and married Kenneth Kolter.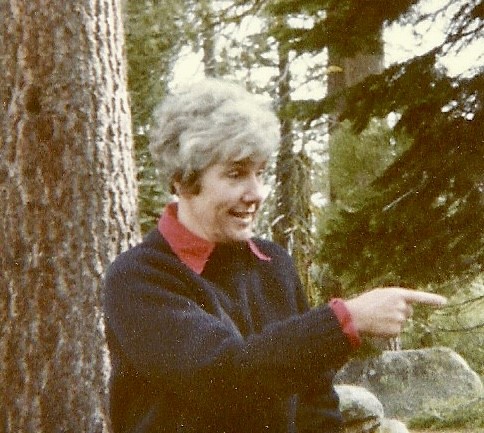 Margie created a comfortable home for her five children and was an active member of the Catholic Church; once the family moved to Arnold and purchased Giant Burger, she went to work at a local travel agency. Margie shared her love for nature with her family, planning wilderness backpacking trips each year.
Margie is survived by her five children: John, Mike, James, Maria, and Kathleen; as well as 10 beloved grandchildren and 6 great-grandchildren. Margie will be remembered for her deep spirituality, avid love for reading and conversation, and her irreverent sense of humor.
A memorial mass will be held on December 13, 2023, at 11:00 a.m., at Our Lady of the Sierra Catholic Church in Arnold.