San Andreas, CA…Calaveras County is partnering with Caltrans and the City of Angels Camp to install gateway monument and wayfinding signs at key locations along the state highways in Calaveras County. The project is approaching construction and we need help from local metal fabricators.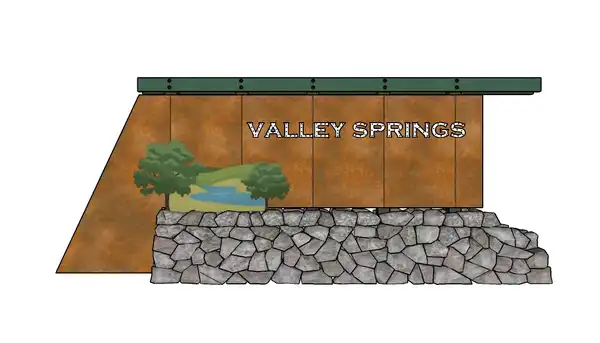 DPW is seeking a local metal fabricator to provide and install the metal components of the gateway signs which will be installed on the base of each monument. DPW is contacting fabricators in the foothill region to solicit quotes to provide the sign panels, hat-bars, individualized logos, lettering, and wayfinding signs. The project will be constructed in Spring 2024.
Reference documents including plans, specifications, vector files, and "Graphic Details" document are available for download here:
https://publicworks.calaverasgov.us/calling-all-local-metal-fabricators
or
https://app.box.com/s/76ayo5tjg0dq1jksy5srbe098rb2rufm
If your local business would like to be considered for this work, please send an email with a quote, and required documents attached to Jacob Lile, Public Works Analyst jlile@co.calaveras.ca.us.
With your quote please include:
· A list of projects completed in the past three years.
· 2-3 unaltered photographs of completed, installed work.
· 2-3 letters of reference or the contact information (phone and email) for 2-3 recent clients.
Quotes and all required documentation must be received by 5:00 pm on Wednesday, November 29. Prices quoted will be locked for the duration of the project.
The project is funded by the Clean California State Beautification Program for the purpose of improving the aesthetics of public spaces with transformative beautification projects along the state highway system. To learn more about the California Clean California program, visit https://cleancalifornia.dot.ca.gov/.
For questions or concerns please contact Calaveras County Public Works at (209) 754-6401.