Sonora, CA…On Wednesday March 15th around 3:00 in the afternoon, an ambulance responded to the area of Calle Quartz Drive in Columbia for a report of a man found on the ground in his home. When the ambulance arrived, medics determined the man was deceased and requested the Sheriff's Office respond. Detectives and the Coroner responded and through their investigation determined the death was a homicide. The deceased man was identified as 63-year-old Ben Lindsey, whose cause of death was later determined through autopsy to be blunt force trauma. Witnesses in the area reported Lindsey's Jeep had been missing for a few days.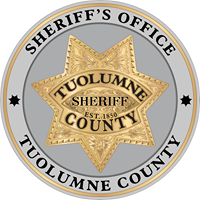 Detectives processed the scene and pursued available leads. During the course of their investigation detectives authored several search warrants, obtained video surveillance and conducted numerous interviews with potential witnesses. Detectives learned Lindsey's neighbor and tenant, 63-year-old Jon Starkweather had recently had his daughter, 28-year-old Sabrina Starkweather and her boyfriend, 22-year-old Kasual McGuire-Meder stay at his residence.
Over the following days detectives learned McGuire-Meder had been arrested for an unrelated crime in the Washoe County area. Detectives arrested McGuire-Meder on Friday March 17th at the Washoe County Jail. McGuire-Meder was booked at the Washoe County Jail for the crimes of murder, conspiracy to commit a crime, robbery and taking a vehicle without the owner's consent.
Jon Starkweather was arrested the same day, Friday March 17th in the area of Calle Quartz Drive. Jon Starkweather was transported to the Dambacher Detention Center where he was booked on charges of Murder, conspiracy to commit a crime and robbery. Sabrina Starkweather has an active warrant for her arrest for the crimes of murder and violation of probation.
This investigation is still ongoing. Anyone with information related to this case, or information on Sabrina Starkweather's whereabouts, is urged to contact the Sheriff's Office Investigations Division at 209-533-5815.